Two Horses Die at Grand National 2012
Has Horse Racing Become Too Dangerous For Its Athletes?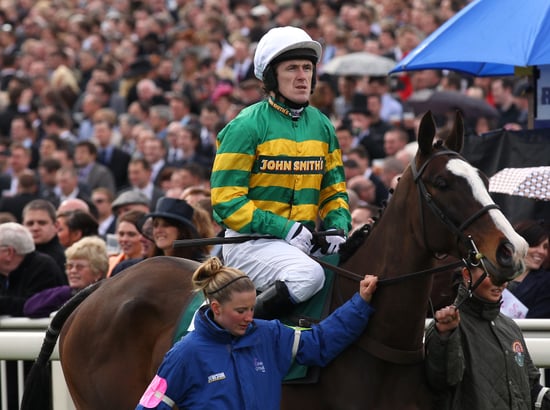 Despite the nail-biting finish, the end of this weekend's Grand National steeplechase horse race near Liverpool, England, brought sad news for horse lovers and horse-racing fans. While Neptune Collonges valiantly nosed out Sunnyhillboy at the wire, According to Pete and Cheltenham Gold Cup winner Synchronised were humanely destroyed after suffering devastating injuries during the race.
With a storied history dating back to the first race in 1839, the Grand National's popularity in the UK rivals Kentucky Derby fever in the US. But while the Derby involves a 1 1/4-mile flat, dirt track, the National asks jockeys to guide their mounts over four miles and 30 fences. Since 2000, 11 horses have died during the race despite racetrack efforts to make the jumps and turf more safe.
Horse racing has come under fire from animal rights advocates who allege that organizers of the sport regularly overlook safety considerations in the name of faster tracks, faster horses, new record times, and ultimately more money. Meanwhile, organizations like the Jockey Club and National Thoroughbred Racing Association claim to put pressure on racetracks, owners, and trainers to uphold higher safety standards that benefit the welfare of horses and riders alike. What do you think? Has horse racing exceeded the limits of thrilling entertainment? Or is this the natural evolution of a professional sport?