Valentine's Day Cards With Pets
Will That Furry Friend Be My Valentine?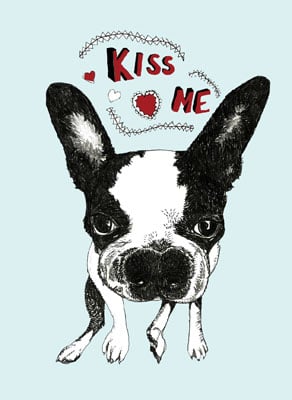 Valentine's Day bring back memories of elementary school — agonizing over the perfect set of cards and the perfect greeting for besties and crushes alike. Even though it's been quite some time since I've handed out a set of notes on Feb. 14, my stationery kick led me on a virtual love hunt for pretty prints.
Lucky for both of us, there are plenty of cute choices on Etsy, so I've rounded up my favorites in a widget below to offer some ideas for selecting cupid's calling cards of your very own.