Ways to Tell a Dog Is Dehydrated
Parched Pup? Two Tricks to Tell If Your Dog Is Dehydrated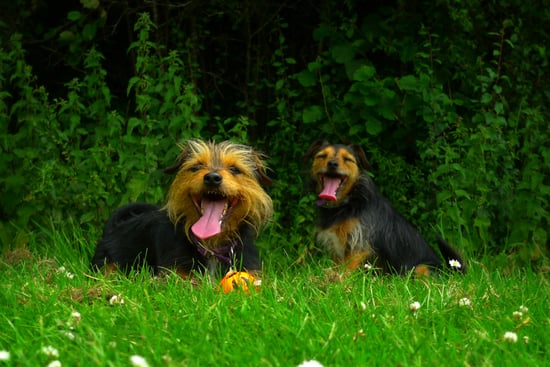 We all know that it's important to keep our dogs happily hydrated when they're out and about in hot weather. If left untreated, dehydration can lead to organ failure and even death, so it's best to give your pooch access to plenty of water when the mercury rises. Of course, dehydration can also be caused by vomiting or diarrhea, so even in cooler weather, pup parents should be wary if dogs exhibit these symptoms.
So if you're concerned that your pooch hasn't had enough to drink, there are a couple quick ways to tell if your doggie is dehydrated before bringing him to a doctor:
Snap back. Take the collar off the dog and gently pinch a small bit of skin at the scruff of his neck and pull up so it looks like a tent. Then let it go and see how quickly it flattens back out. As with the test for cats, doggies should also show less elasticity if they're lacking in fluids, making skin slower to return to its natural state.
Open wide. Another telltale dehydration spot on a dog's body is inside his mouth! Gently lift up his lips and take a look at his gums before doing a quick swab with your index finger. A dehydrated dog will have dry, slightly sticky or gummy gums, while a healthy pooch will have wet and smooth ones instead.
Source: Flickr User Stewart Black