Webcam at the National Zoo in DC
Lie Back, Feet Up, and Watch the National Zoo's Lion Cub Cam!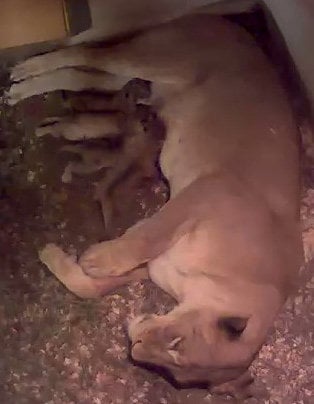 Congrats, Mama! Shera gave birth to four cubs on Aug. 31 at the National Zoo in DC, and you can watch them move — or, at press time, sleep — at your leisure!
The newly launched Lioncub Cam goes behind the scenes for a sneak peek at the babes not yet on exhibit to public visitors. The lil ones are still without names but, if this zoo's past tweeting habits are any indication, I'm sure we'll learn more about the lion babies sooner rather than later!
If you're as captivated as I was by my dog's daycare camera, refresh your memory on my tips to set one up in your home, too!
Source: Smithsonian's National Zoo