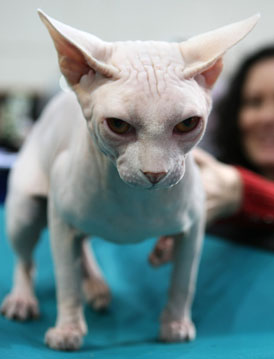 Coming from a natural mutation when a domestic cat gave birth to a hairless kitten, the Sphynx breed is easy to identify . . . once you know its proper name. Do you know anything else about these naked-seeming felines? Test yourself in this quick quiz!
What Do You Know About Sphynxes?
The contemporary breed of Sphynx started in 1966 when a hairless kitten named Prune was born in _______.