Where to Buy Tattoos For Pets
Temporary Pet Tattoos: Spoiled Sweet or Spoiled Rotten?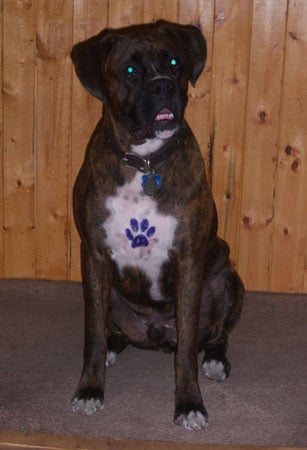 Yes, there are tattoos for your dogs (or cats or horses). Pet-Ink offers nearly 700 styles to choose from sure to fit any personality type. Made with dyes that are safe for animals, the kits come with the ink and a stencil so there's naturally no needle. The cause is good — a portion of the proceeds go towards abandoned animals — but the execution . . . hmmm?