Which Celebrities Got New Pets in 2010?
Who Was Your Favorite New Celebrity Pet in 2010?
From new puppies galore to a couple o' kittens, several celebs added animals to their families this year! I've compiled the list . . . and now it's up to you to crown the top new pet! Last year's spot was held by Mariah's JJ and 2008's by the first Ghengis Khan, but take a look at the furry faces (listed left to right, top to bottom) now and make your selection for the Best of 2010!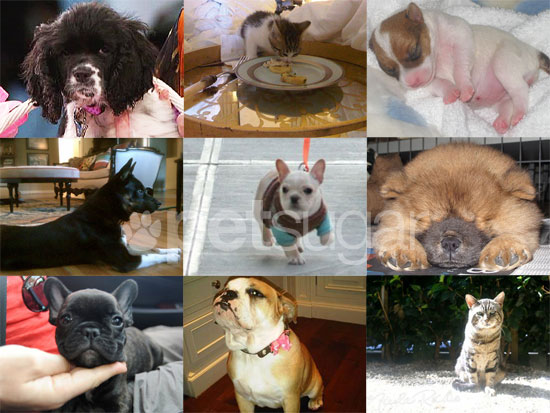 Sources: Bauer-Griffin Online, Oprah.com, You Can Call Me Charlie, Source: Nicole Camille Richie, Facebook User: Zach Braff, and Twitpic Users: KatyPerry, MariahCarey, MarthaStewart, and vbfashionweek