Which Zoo Animal Is the Cutest
Pick the Cuter Zoo Baby For a Chance to Win!
I can think of a couple new faces I'd like to add to this faceoff (Carlo and Azuza, for starters). While I coo away at these new cuties, check out all the familiar zoo babies that are still as cute as ever. From itty bitty bears to birds too tiny to fly, try to pick a favorite in the Which Baby Animal Is Cuter? game.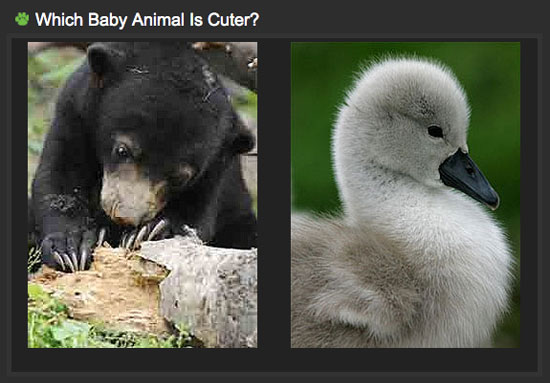 Need I mention, every time you play you're eligible to win big? We'll be giving away a $500 grand prize every month — you must be logged in, and you'll be entered once each time you play. (Check out the official rules here.) What are you waiting for? Get started!