Why Do Cats Lick Their Young?
Kissing Is Sweet but Why Do Cats Really Lick Their Babes?
While it's true that many mammals lick their live young to clean them of amniotic fluids, that's not the only reason! As it turns out, by this mama lion giving some love to her lil one, she's also stimulating its breathing and digestive properties.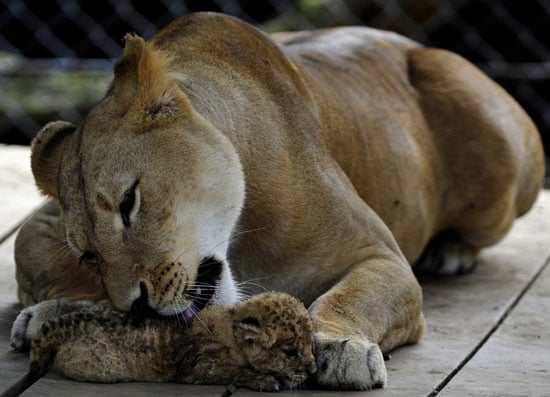 What's more is that all cats use licking to cool off which would come in handy in the balmy wilds of Africa (not so much at the zoo) and barbed tongues for easier drinking or lapping in this case. This lesson's done so treat yourself to more sweet photos below!