Why Is My Dog So Gassy?
Why Is My Smooshy So Stinky?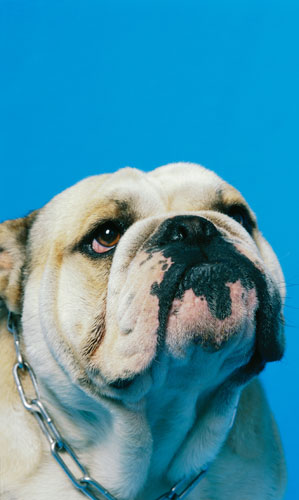 Bulldogs, along with Boxers, Bostons, Persians, and Himalayans (to name a few), fall into a group I like to affectionately call smooshies, based on that unique face shape. They all have brachycephalic skulls — "brachy" means shortened and "cephalic" means head. This creates the wheezes, snores, and snorts commonly coming from their mouths, but also causes another unwelcome emission . . . gas.
Along with narrower nostrils and wind pipes, it can take a greater effort for them to breathe through the nose. Then, when eating, dogs with smushed faces tend to inhale (literally), not chew their food, and typically suck in quite a bit of air in the process, which makes them rather gassy on the other end, too.
What can you do about it? Pick up a bowl to help pets eat, and drink, slower and ingest less air.