Why Shouldn't You Say No to a Dog?
Do You Ever Tell Your Dog "No"?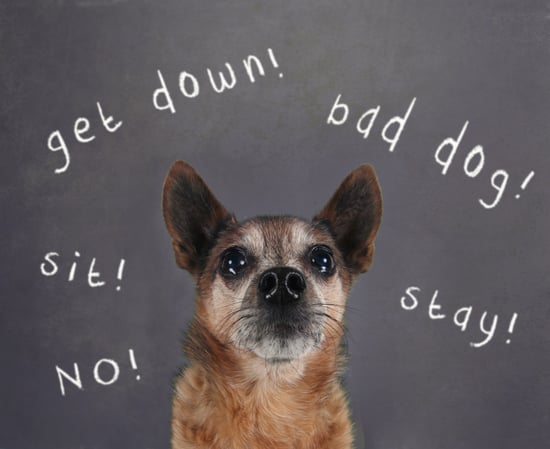 He's spoiled . . . but not that spoiled! If you don't use the word "no" to reprimand your pooch, or are concerned the command sounds similar to your pup's name and don't want him to get confused when training, what to do?
Even for dogs whose names don't include an N or an O, many trainers recommend teaching the concept by using different words instead. Since no one rewards "no," it's harder for a pup to learn it, so a success-focused approach will work much better. Try using words that direct your pooch to what you want him to do ("off," "leave it," "wait," etc.) followed by a positive command ("come," "sit," etc.) and words of praise ("good boy"), and see how it works at your home.
Do you use the word "no" with your dog?