World Turtle Day 2012 Tips to Preserve Turtles
Turtles Are Tortoise-ly Awesome!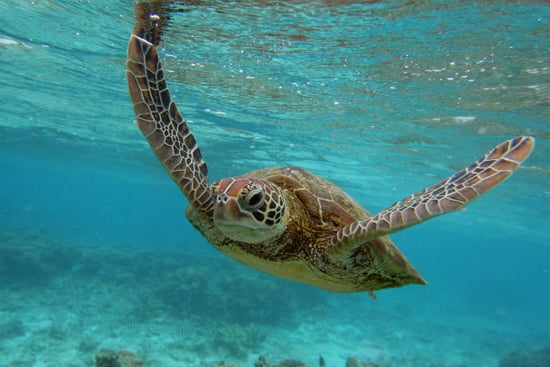 The sight of a sea turtle gracefully gliding through the ocean or a tortoise contentedly munching on greens warms an animal lover's heart. But these visions may soon be distant memories. Today's World Turtle Day seeks to create awareness of the animal's vanishing habitats around the world and to draw attention to the inhumane treatment of turtles as pets and food sources.
Whether you're considering a turtle as a pet or simply encountering these shelled critters in day-to-day life, American Tortoise Rescue, the sponsor of World Turtle Day, hopes that we can all help in preserving and promoting our reptilian friends by observing a few easy guidelines.
Don't buy a turtle or tortoise from a pet store, as it increases demand for wild animals. Instead, contact a local animal shelter or turtle rescue to adopt a turtle in need.
Don't remove a turtle or tortoise from the wild unless it's sick or injured.
If you see a turtle or tortoise crossing a busy street, then pick it up to help it across, but point it in the same direction it was originally heading. Turtles are headstrong creatures: even if you point it in the opposite direction, it will eventually return to its previous course — and straight back into danger!
For a few more tips to celebrate World Turtle Day, just keep reading.
The sale of turtles under four inches long is illegal, so report any vendor who is selling tiny turtles.
Report cruel and inhumane treatment of turtles and tortoises to animal control.
Encourage legislators to help protect the habitats or turtles and tortoises by keeping areas inhabited by the animals off limits to off-road vehicles.
Wash your hands after touching a turtle or its habitat, as the animals can carry salmonella bacteria. If you own a turtle, then make sure that anyone who comes in contact with your pet does the same.