Are You Familiar With Snow Nose?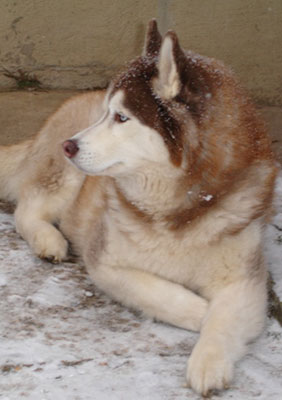 I don't mean nosy noses investigating snow, I'm talking about a condition that affects some dogs called snow nose. Most commonly seen in light- and white-coated breeds, it refers to a color change in the Winter months as a dark nose fades light when temperatures drop but then reverts back to its normal shade as Summer approaches.
Don't worry, this isn't a disease or ailment, it just affects the pigment and the hue you see. For most involved pooches, it's a pink-to-light-brown stripe in the center of the nose while the edges remain black. While some people believe it's purely snow related, cases of this seasonal condition in warmer climates show that it is most likely also caused by shorter daylight months, not the cold, wet stuff itself.
Older pups often keep this lighter color year-round as they age— have you spotted anything like it with your furry friends?

Source: Flickr User Shmoomeema