I'm no gambler so I'd say one can never really guarantee who'll win any sporting event — they're not called upsets for nothing! Naturally, your guess is as good as mine . . . or an orangutan's?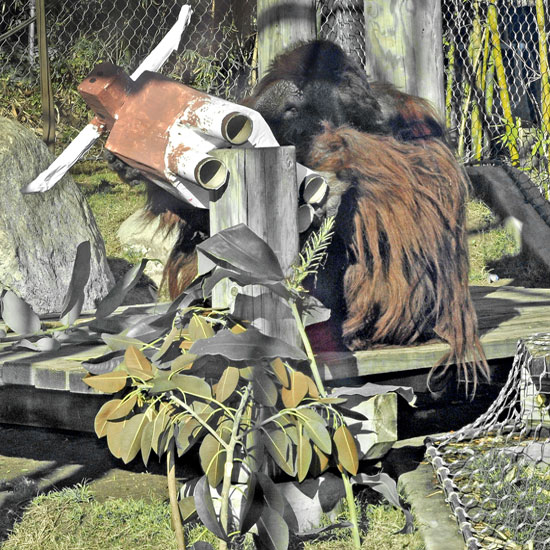 To help predict the winner of the college national championship for football, the LA Zoo decorated papier-mâché figures filled with treats to represent mascots for the two teams playing in the BCS game on Thursday. This year, 30-year-old Bruno got to pick from a Texas Longhorn or Big Al, the elephant of the University of Alabama. As you can see from the picture, he immediately grabbed for the cattle. (Hook 'em horns.) After a brief investigation, he set it back down, demolished the Alabama elephant and then returned for the Longhorn. Ha.
While it definitely makes for a fun photo opp, it's also a neat enrichment treat for zoo animals — can you remember another place that consulted an ape to answer an important question? Find out when you
.
It was Oscar Jonesy! The San Francisco Zoo took a similar approach for the naming process of baby Hasani, letting this papa gorilla pick from a series of color-coded cantaloupes to name his offspring.
Source: Los Angeles Zoo