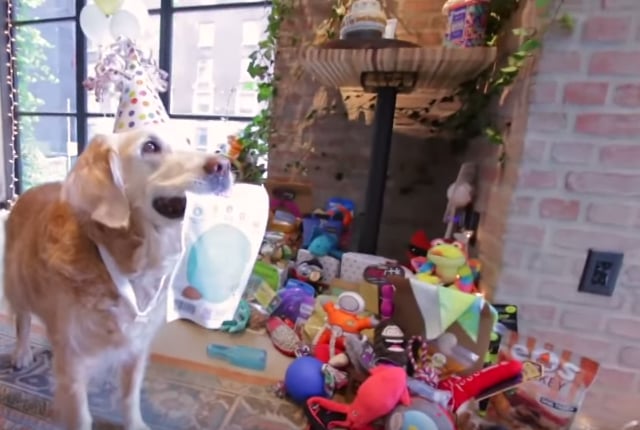 Imgur user chewiegrrrrrrr
On Sept. 11, 2001, when New York City was rocked to its core, rescue teams from around the country came to help. Among them were Denise Corliss and her dog, Bretagne, of Texas Task Force 1. It was their first official deployment, and they have been bonded ever since. Fast forward 14 years to now, and Bretagne is getting the sweet 16 birthday party she deserves, all thanks to BarkPost.
BarkPost flew Denise and Bretagne, who is the last known surviving rescue dog from Sept. 11, from Texas to New York City, for a weekend they'll never forget. Bretagne ate gourmet meals, went out on the town, and celebrated her 16th birthday in style, with presents and cake and everything. Scroll through to see pictures of the party and a picture from 2001, and check out the video of Bretagne's whole birthday weekend at the end. Grab a tissue; I guarantee you'll need it.