Lake Bell's Rescue Dogs Provide Unconditional Love For Her New Baby
Lake Bell greets Ghost, a rescue dog currently up for adoption, at the ASPCA Adoption Center in New York City.
Source: ASPCA/Ashley Chengerian
Actress and director Lake Bell gave birth to her first baby, a daughter, nearly six months ago, but she's really a mom of three. Lake, a longtime advocate for the ASPCA, recently opened up to POPSUGAR Pets about bringing her little girl into the home she shares with her husband of nearly two years, artist Scott Campbell, and their two "furry babies," rescue dogs Margaret and Texas.
"It's actually great," Lake said about their new family of five. "We are lucky enough that both of our dogs are very sensitive, thoughtful hounds that can read a room."
The dogs and humans came together in an almost Brady bunch-like way; Lake has had Margaret for nearly 13 years, while Scott brought Texas into the mix.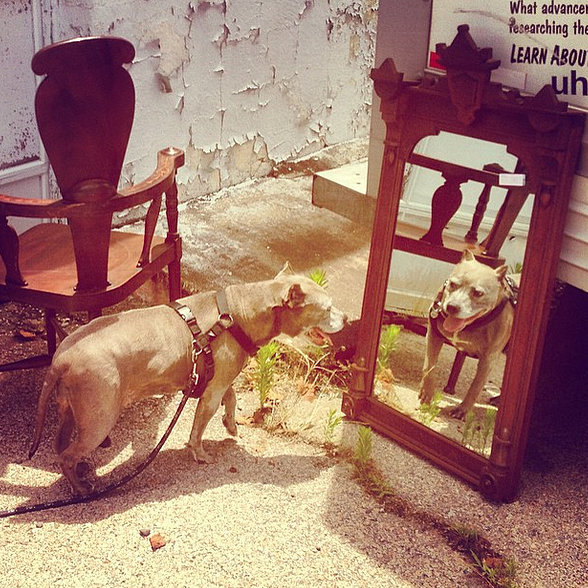 Lake's dog, Margaret, admires her reflection.
Source: Instagram user lakebell
Margaret, almost 16 years old, is an "incredible soul." And the pup has a special bond with Lake's daughter. "If my daughter pets her or reaches out a stray hand, Margaret allows anything to happen to her," Lake said. "She's incredibly patient."
Texas, around 3 years old, is "higher energy," but still provides some crucial amusement. Of Texas, Lake commented, "My daughter finds Texas to be one of the more hilarious stand-up comedians in the nation. Anytime Texas does the ear-flap thing — you know, when they flap their ears back and forth — that incurs raucous laughter from my 5-and-a-half-month-old daughter. I'm no longer the comedian of the family."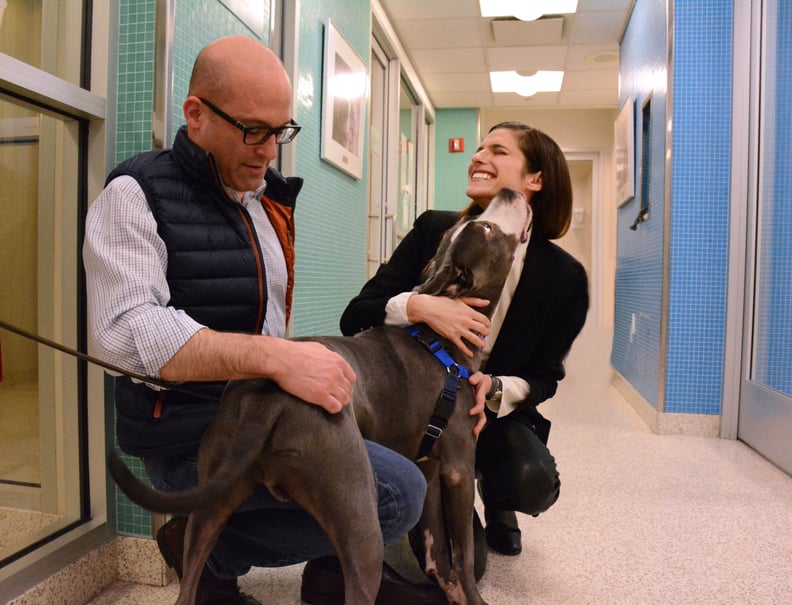 Lake and ASPCA President and CEO Matt Bershadker play with Ghost.
Source: ASPCA/Ashley Chengerian
Considering her own good fortune with rescue pups, it's no surprise Lake is passionate about promoting pet adoption. She's been working with the ASPCA for many years, and through her mother, interior designer Robin Bell, became involved with the organization's annual Bergh Ball fundraiser, which this year was held Thursday, April 9 in New York City.
So, what would Lake say to anyone considering bringing a pet into their lives?
"Run, don't walk to the adoption center."