Yes, all baby bunnies are small but this species tops out at less than a pound . . . fully grown. The Columbia Basin Pygmy Rabbits are native to the Pacific Northwest and face an uphill battle since being declared extinct in the 1990s. Learn all about these animals — and see more pics — when you start the slideshow.
Itty Bitty Bunny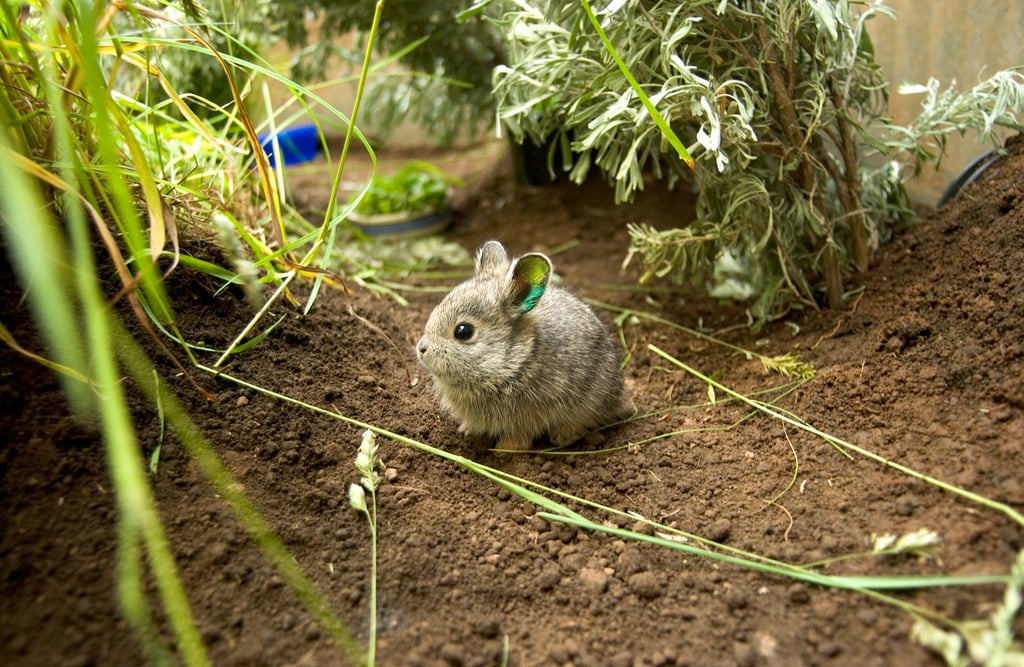 Not only do they weigh in around 400 grams, Columbia Basin Pygmy Rabbits are about the length of a pencil [1]!
Emergency Alert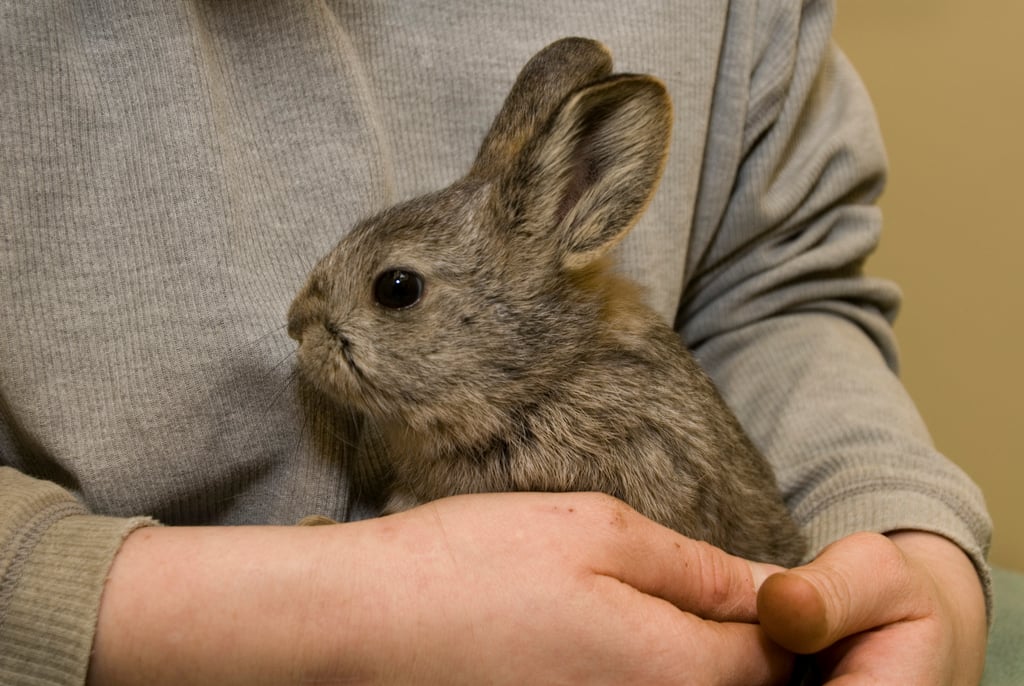 Following continued population loss, this species was thought to be extinct (or very close) in 1993 when biologists removed the remaining 14 rabbits from the wild and started an emergency captive-breeding program similar to the one used for California condors.
Baby Boom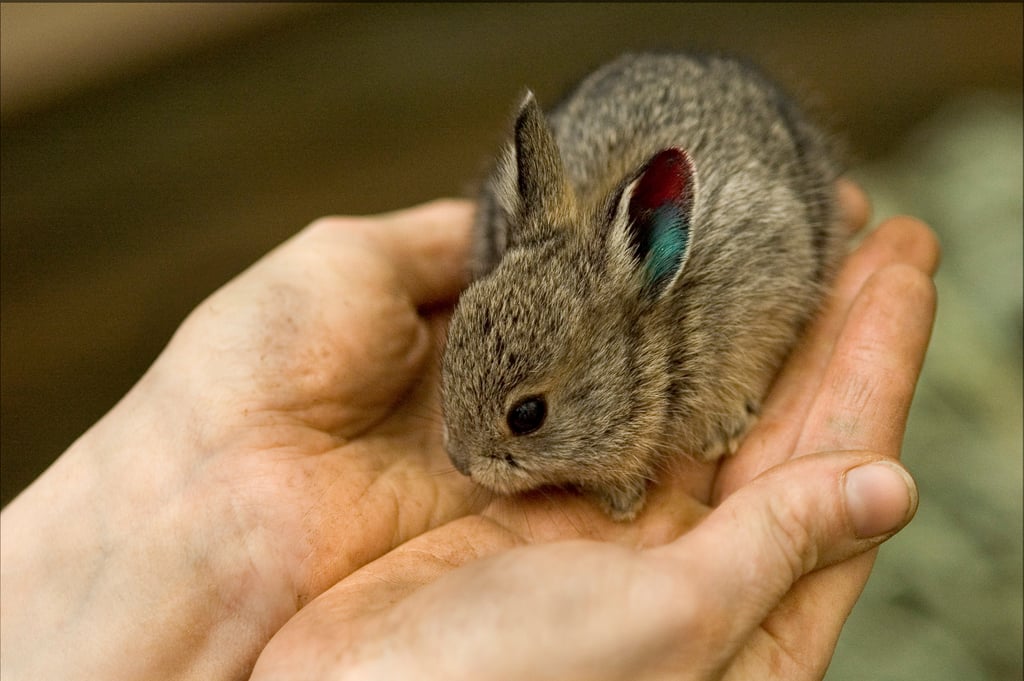 Oregon Zoo, in collaboration with the Washington Department of Fish and Wildlife, U.S. Fish and Wildlife Service, Washington State University and Northwest Trek, continues to diligently work to help the rabbits make a comeback and the breeding program's total reached 73 this year with Oregon Zoo recently welcoming 25 babies!
Trivia Tidbit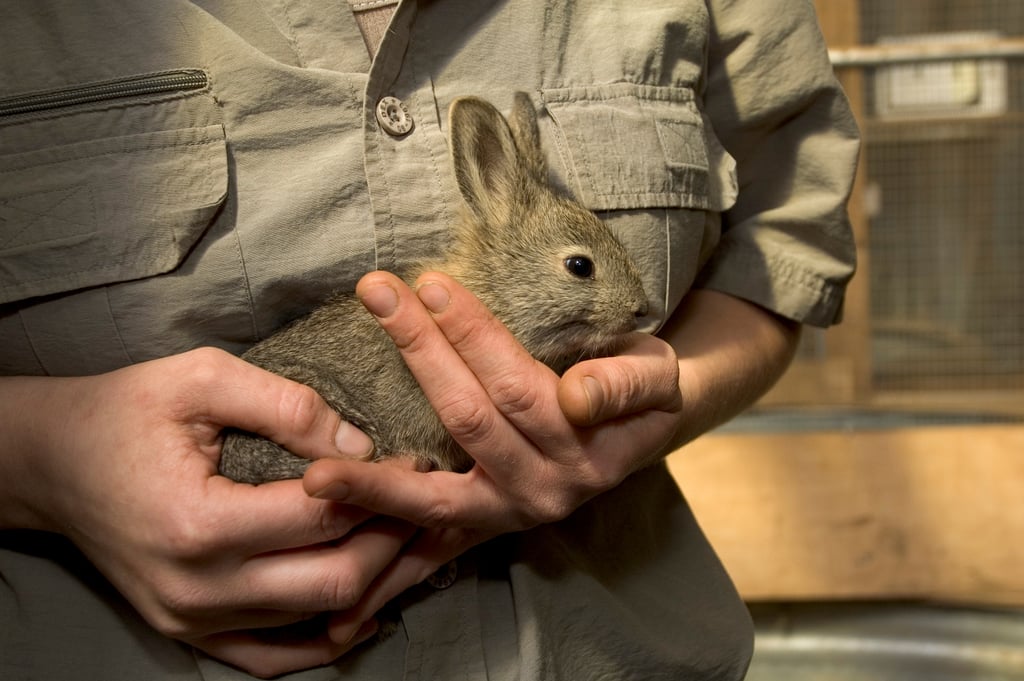 Pygmy rabbits are the only non-domesticated North American rabbits that dig burrows and live in a sagebrush habitat. [Fun Fact: "Jack rabbits," which also live in sagebrush communities, are actually hares, not rabbits.]
Sagebrush No More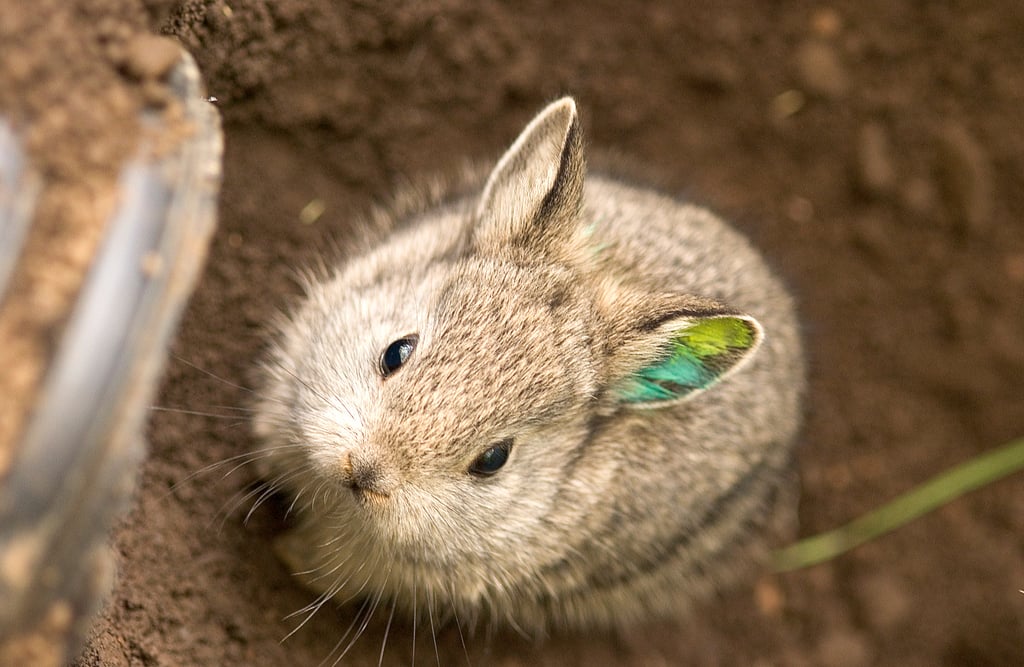 Their reliance on sagebrush growing in deep soil created the biggest challenge for the species in the wild. The Columbia River (forming much of the border between Oregon and Washington) is surrounded by sagebrush that's perfect for pygmy rabbits . . . and awful for farmers. Hopefully, with continued progress and habitat protection, they can one day run hop freely around the Pacific Northwest!