Tinkerbelle the Dog Continues Her Streak of Crazy-Amazing Vacations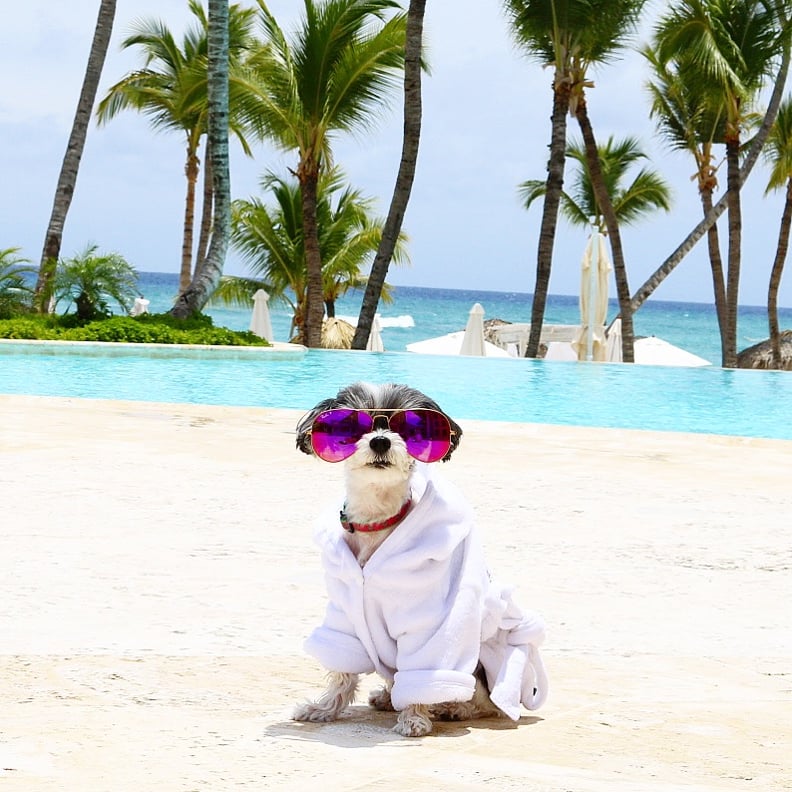 Courtesy of Tinkerbelle the Dog
Courtesy of Tinkerbelle the Dog
Tinkerbelle is a five-pound Papitese (Papillon/Maltese) from New York and an award-winning trained model, actor, travel blogger, and fashionista with over 100K followers on Instagram, Facebook, and Twitter combined as well as two viral music videos on YouTube!
Tinkerbelle the Dog is hitting up every location on our travel bucket lists. She's seen Las Vegas, and she took in the sights in Orlando, FL, but this time she had the ultimate luxury getaway in Punta Cana. If you think you can control your jealousy, scroll through to see her pictures.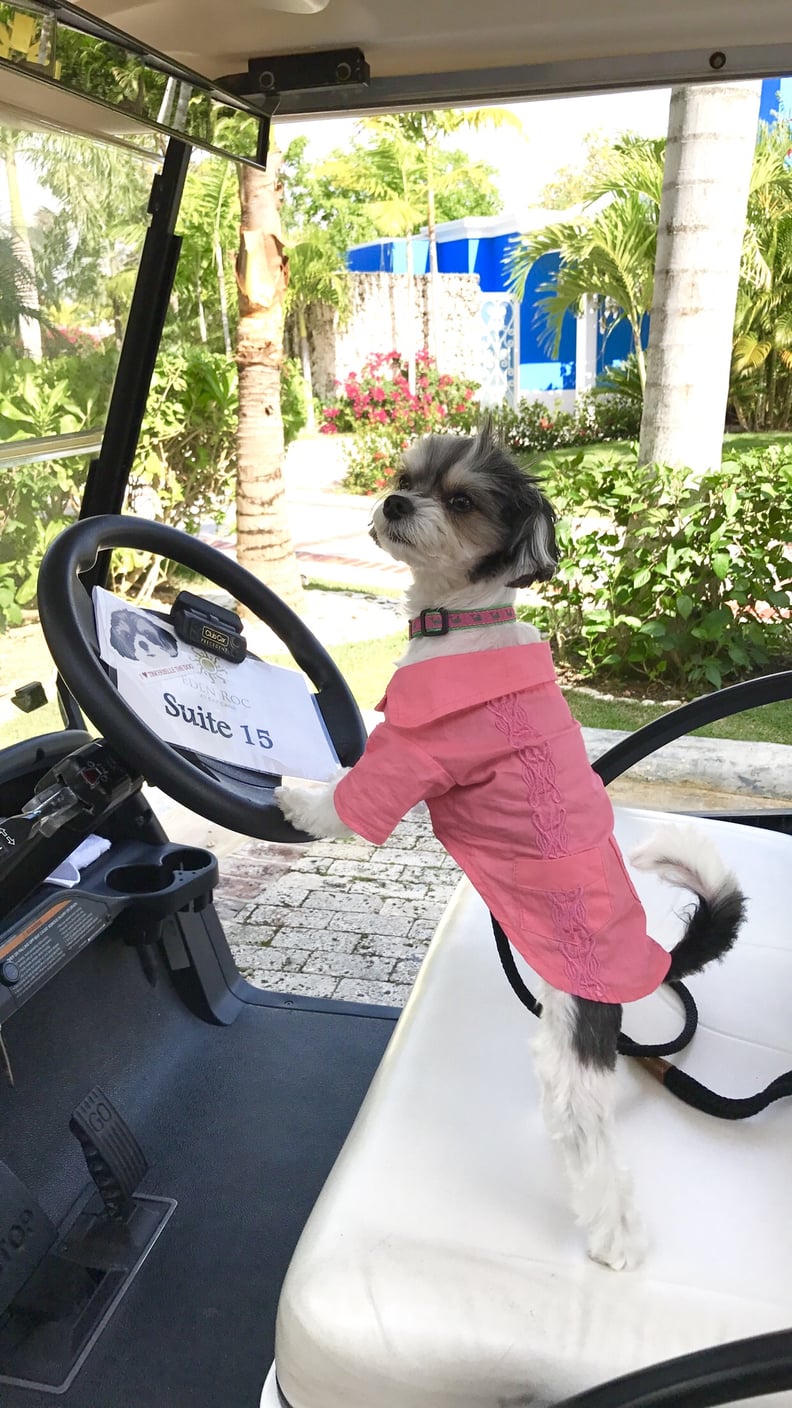 I checked in to my Luxury Junior Suite at Eden Roc Cap Cana and was given a personal golf cart to get to my room, the beach, and anywhere else I wanted on the beautiful property!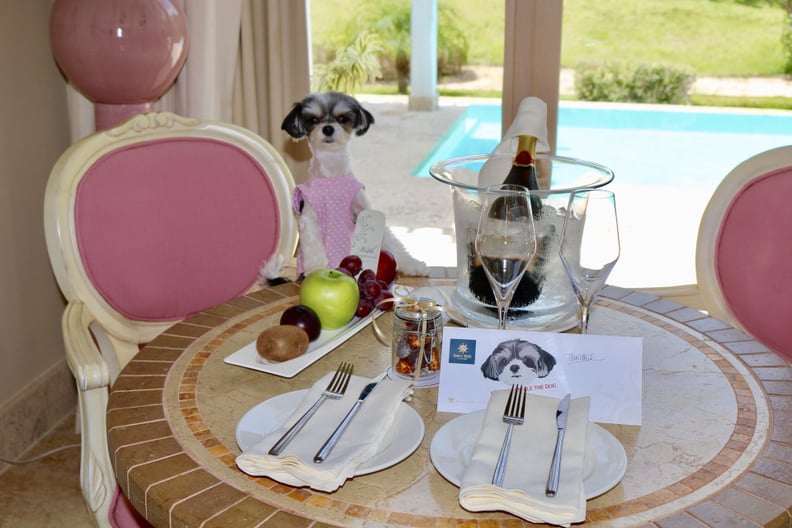 On vacation we wear pink and stay in PINK rooms! My luxury junior suite was fit for a princess, decorated with my favorite color, and included a personal outdoor deck and pool! Can you say "AMAZING"?!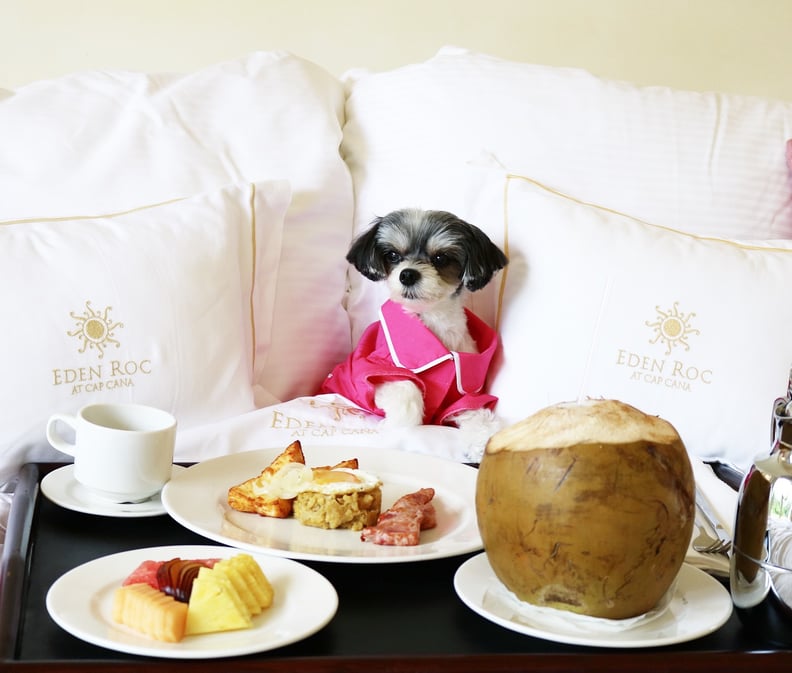 My first morning, I received a traditional Dominican breakfast in bed. Talk about #foodie photo worthy!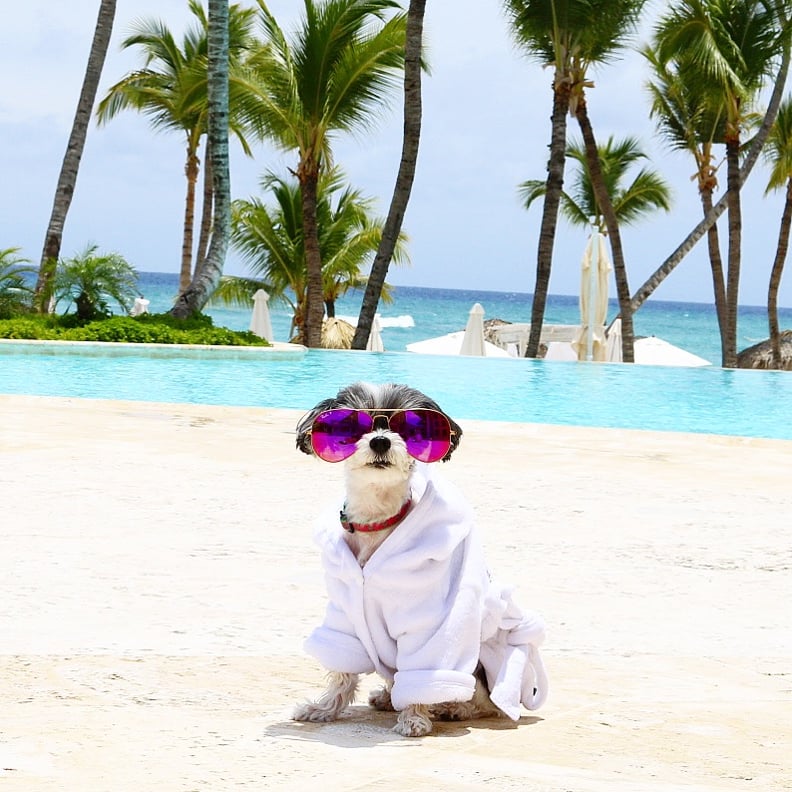 Then it was off to the Eden Roc Cap Cana Beach, where the photo opportunities were endless for a diva like me!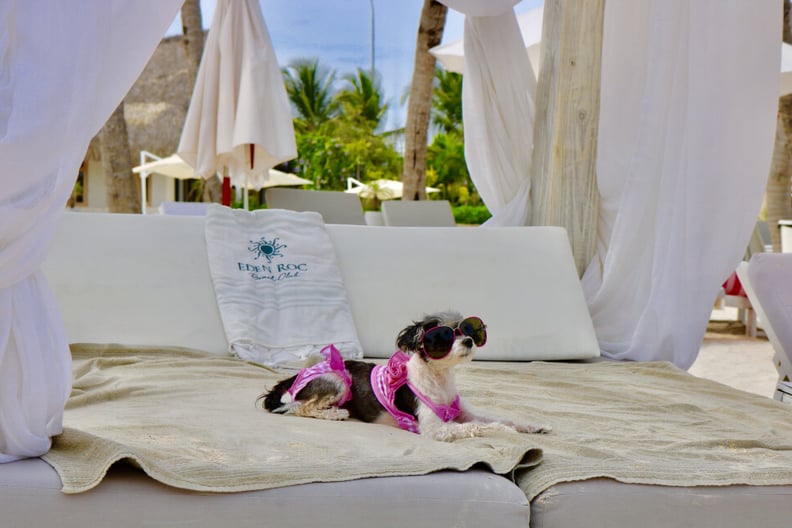 My own private bed on the beach was my favorite!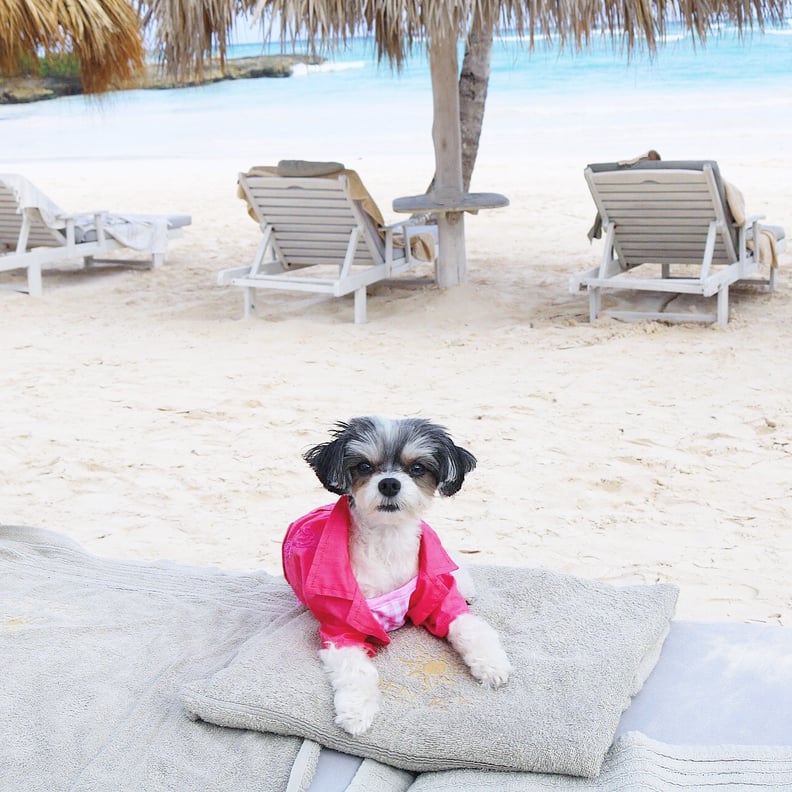 And staff definitely gave me the DIVA TREATMENT.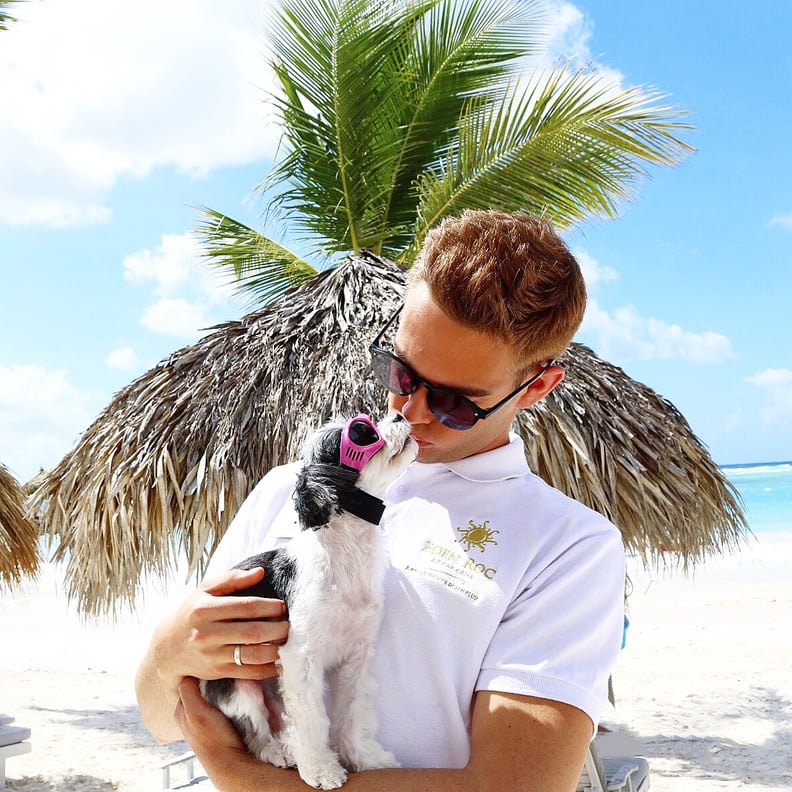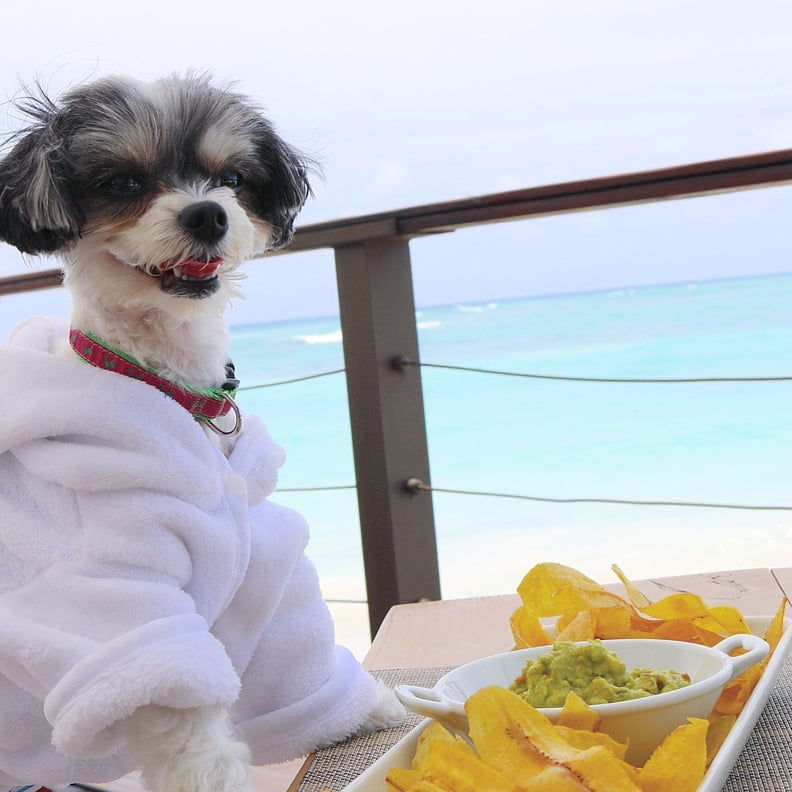 The plantain chips and guac for lunch were a perfect 10!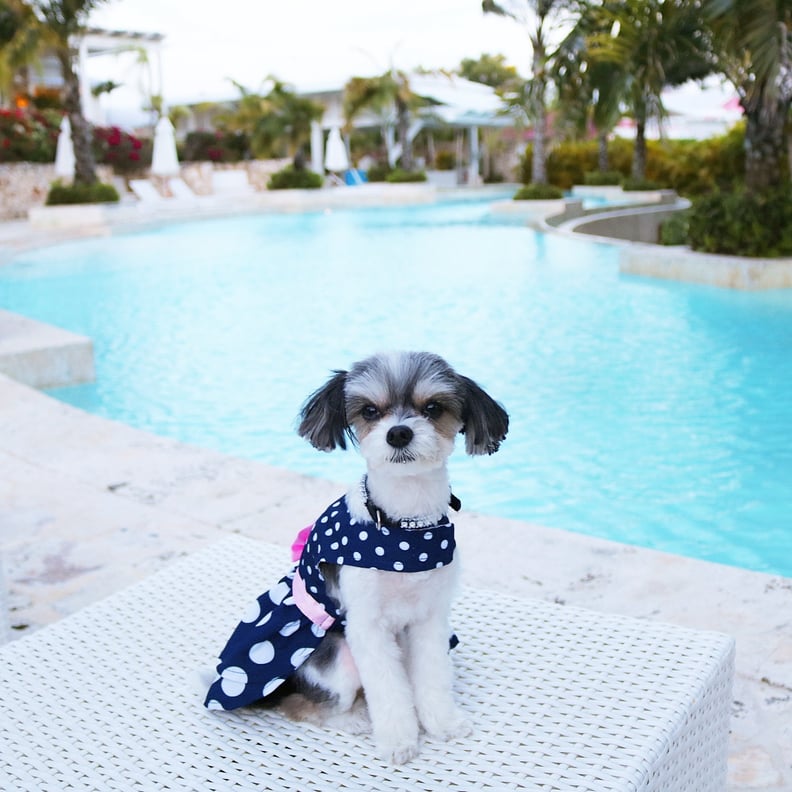 . . . and dressing up fancy for dinner was a must!
At Eden Roc Cap Cana, I was indulging A LOT, so I knew I had to maintain my bikini bod by hitting the gym every morning!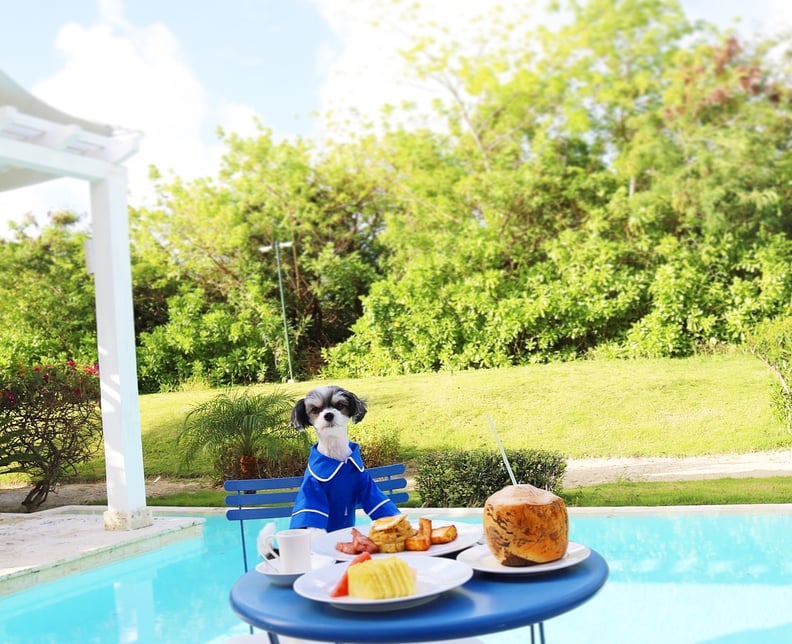 Then I brunched by my private pool.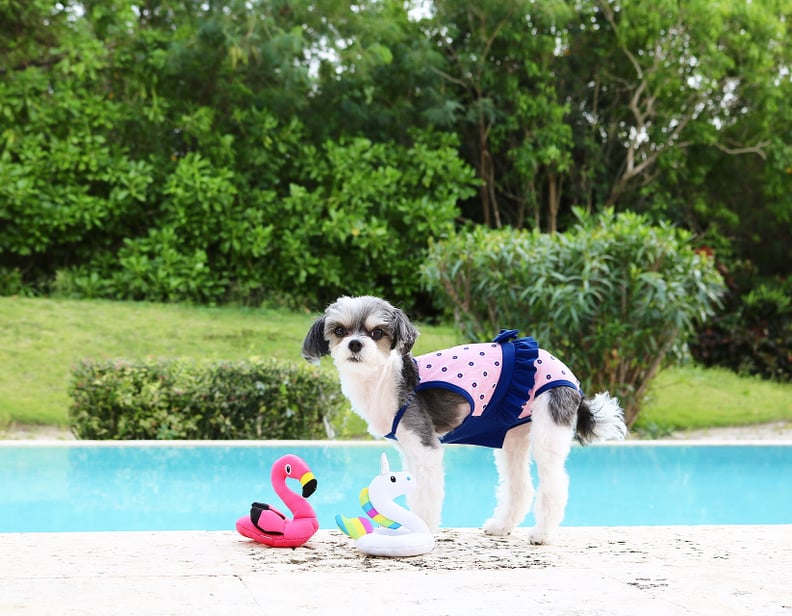 . . . and went for a swim with my floating flamingo and unicorn . . .
. . . and then sipped on coconuts that were bigger than me!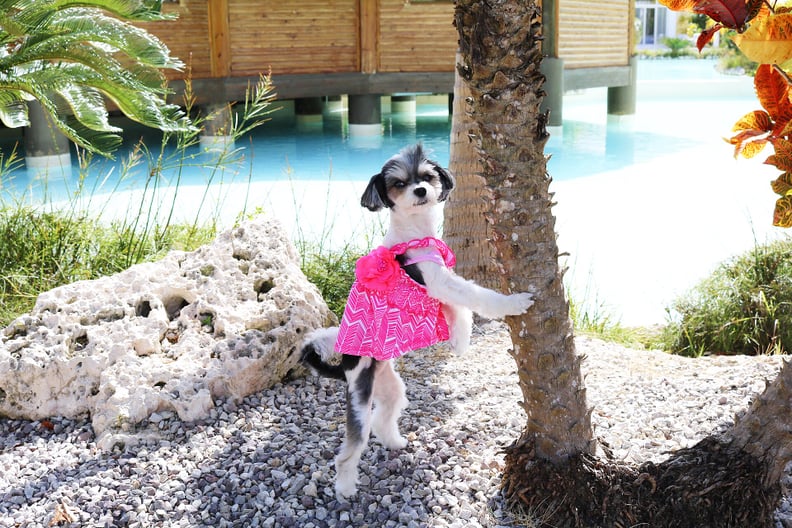 Exploring the grounds at Eden Roc Cap Cana was fun, as well!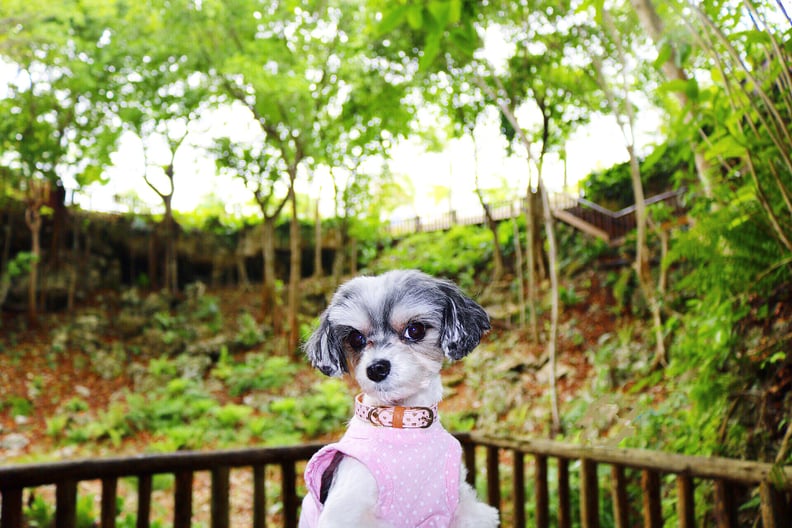 The Garden of Eden Roc was a beautiful sanctuary, but honestly nothing's as beautiful as moi!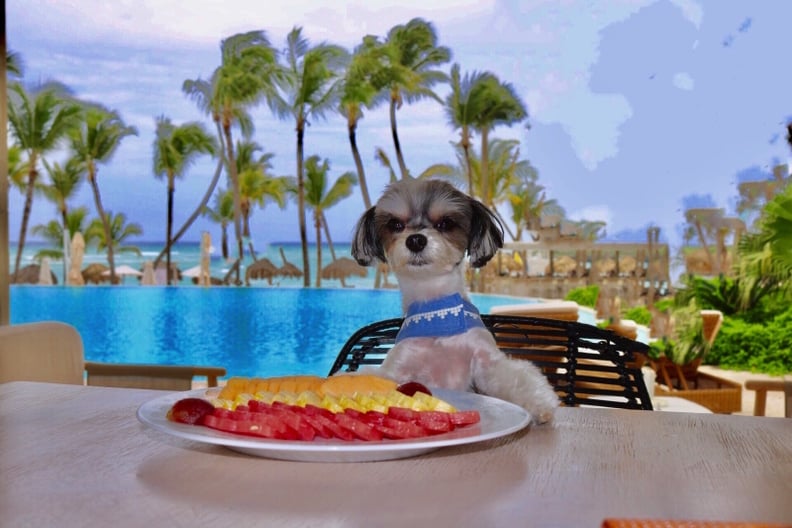 Eden Roc Cap Cana was a luxurious vacation fit for a diva princess like #TRAVELINGTINK, and I loved every second of it!