The 10 Most Tax Procrastinating Cities
The 10 Most Tax Procrastinating Cities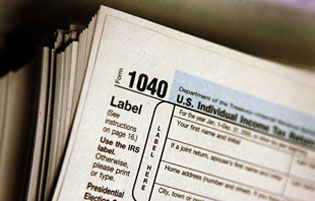 With two weeks left until April 15, the majority of you have already washed your hands of your 2009 tax return. Way to go, you're on the ball. For those who have yet to file their taxes, take solace in knowing you're far from alone.
Every year, TurboTax does a little data analysis and announces which cities procrastinated the most in filing the previous year's taxes. In 2008, San Francisco had the most residents electronically filing their taxes from April 14-17, but in 2009 Houston, TX, had the biggest number of tax procrastinators.
Find out if your city has more people who tend to put off filing their taxes than others when you
.
Houston, TX
Chicago, IL
New York, NY
Austin, TX
San Francisco, CA
Seattle, WA
San Diego, CA
Los Angeles, CA
Dallas, TX
Las Vegas, NV