11th Hour Gifts
Guide to 11th-Hour Christmas Gifts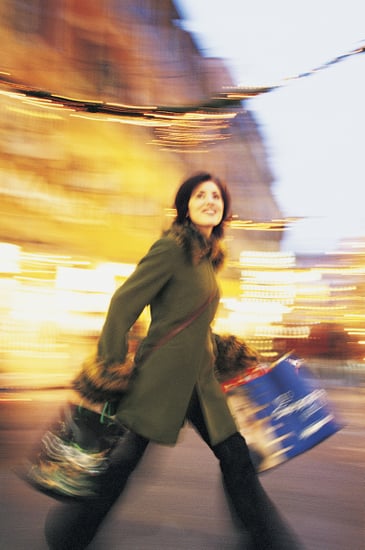 The clock is ticking, and we have five more days before Christmas is upon us. If you're not totally done with buying gifts, or if you haven't even started,don't fret! Read some of my tips and suggestions to getting your holiday gift list done!
Start Now: Don't give yourself more stress and pressure to buying gifts than you have to. Nip that in the bud by starting today. Don't know where to start? Make a list and go from there.
Gift Cards: Gift cards are always a popular and easy gift, and it takes little effort to run out to the nearest Starbucks to get one! Afraid gift cards are too impersonal? Here are instructions for dressing it up in a DIY snow globe. Egift cards might be a very quick way to wrap up your Christmas shopping.
Affordable Fast Shipping: Take advantage of the next-day shipping options that won't break the bank, which some online stores are providing. Retailers like Zappos and Amazon provide the next day service for free, while Overstock will deliver it to you for free before Christmas day.  Remember, these deliveries have restrictions, so remember to read the fine print!
Regifting: Consider regifting (with care!) something you've already received. Be sure to not make these major regifting mistakes and don't give anything that's used or too old.
More 11th-hour tips after the jump.
Make a Meal: Cooking something for someone shows effort, and let's face it, who doesn't love food? Check out YumSugar for tons of great edible gift ideas.
Donation: You can make a quick online donation to a charity of someone's choice for the holidays. This is a very feel-good, yet 11th-hour type of present.
Buy Bottles: A gift of wine or champagne will generally not go to waste: even if your recipient doesn't drink them, they can be easily regifted!
Brainstorm: If you're really out of ideas, talk to a couple of friends for their last-minute gift ideas. A few heads are definitely better than one!

.