3 Quickie Improvements For the New Year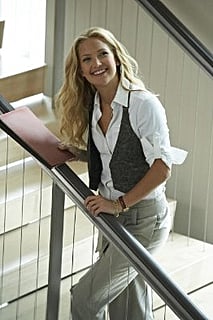 When it comes to keeping resolutions, there's a lot of work involved. It helps to be specific when setting goals for the upcoming year and keeping track of the steps you're taking regularly to meet them. Still, while most of our objectives can be bigger, overarching lifestyle changes, there are some quick improvements you can make in just a few minutes each day that can help affect bigger changes, for the better.


Dress the Part — This isn't groundbreaking, but I always need the reminder: dress for the job you want. It's easy to get lazy and complacent when dressing for the office. If it's anything like mine, the dress code might be pretty lax. Regardless, getting creative with your working wardrobe and looking polished and fresh every day can help inspire confidence and pride in your daily routine. You'll be an example to the office, and the envy of your co-workers. All it takes is a little forethought the night before, and a few extra minutes in the morning.

Get more quickie improvements after the jump



Evaluate Subscriptions — We highly recommend trimming the fat in the budget by eliminating any lingering magazine subscriptions you're no longer avidly reading. However, if there's room in your budget, you may not want to toss the idea of subscriptions altogether. A subscription that's on topic may actually help achieve your New Year's resolutions. For instance, you might ditch that gossip or fashion mag in favor of a finance-related read to help manage your money goals. If you're getting rid of subscriptions altogether, make sure you're following us. Become a follower of Savvy and get all of our updates and advice in real time.
Change Up Tired Passwords — Not only is it smart to change up your passwords for online accounts and email on a regular basis, but you could be giving yourself helpful reminders while you do it. Make your new passwords reflect goals you have. For instance, you might make your savings account password hint at that Parisian vacation you're saving for — guaranteed to keep you on budget each time you log in with "Pariforme2010."