3 Ways to Freshen Your House Before Vacation
Leave the Doors Open and More Stuff to Do Before a Trip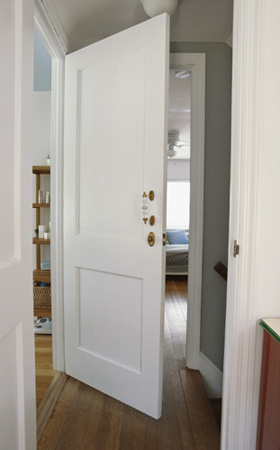 I cannot stand coming home to a messy house. Even though prepping for vacation typically involves rushing and last-minute freak-outs, I always leave a little time to clean my apartment before locking up one last time.
While emptying the trash and fridge are already on my list of things to do to battle any super stinks, there are three more things I do to make my return home a bit more pleasant, or at least not as sour smelling.
Leave all the doors open — Excluding external doors, I make sure to open all the doors inside my house, especially closet ones. This reduces any musty odors from a lack of air circulation in one particular place.
Get two more tips and read more.

Tuck in those clean sheets — I love the feeling of fresh sheets any day of the year, and a nice welcome back gift is to put fresh bedding on the bed (and make it!) before you take off. It's almost like arriving in a hotel once again.
Use common scents — If you're the type that uses air fresheners all around the house, now is a good time to add new ones or give the rooms a quick spray. While I don't always have these supplies on hand, the one place I'm sure to freshen up is the toilet. If your total trip time is closer to 25 days than five, the standing water can begin to smell since no one is flushing. Add a clip-on or a tiny bit of Pine Sol to the bowl as an odor combatant, then leave that door open and go.