The 4-Hour Body Tips For Your Budget
Use 4-Hour Body Tips For Your Budget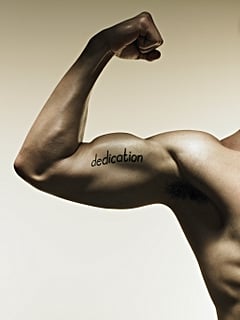 I mentioned before that I'm getting swept away with the New Year's resolutions buzz, even though they don't statistically have a high success rate. Well, my goals for the New Year, like many other people, include money, career, and, health resolutions. I'm just getting started on my becoming fit resolution by reading this book called The 4-Hour Body by Tim Ferris. A lot of tricks he mentioned for watching what you eat can be used with budgeting. These tips may seem more hassle than they're worth, so you can consider just trying out one of them for a month to see if they work for you. Here are a few:
Keeping Track: Ferris recommends writing down everything you eat, in order to become more conscious on what you are consuming. One of the best ways to do this is to have a food diary. Why not consider a spending diary? Write down every single purchase you make in a notepad or excel sheet to keep track and stay savvy with your spending.
Friendly Competition: Competition drives people, and having a friendly one with people you love will push you towards your goals. Make a bet with your friends that you can stick to a certain limit or a saving trick like not eating out the whole month or bringing lunch to work every day.
For more tips on healthy savings, read on!
Snapping Pictures: This is such a good tip from The 4-Hour Body that I never thought of — taking pictures of everything you consume. What you can do moneywise is to take pictures or screenshots of your receipts or bills, and put them up in an online album that you can easily click through. To make your album fun, add in pictures of the items you spent the money on. This will help make you more aware of how you're spending your money.
Damage Reminders: One tip that felt a bit extreme in The 4-Hour Body was to take a picture of yourself naked or in your underwear and stick a picture of it on your fridge. I imagine it's good for the shock value, and you can do the same thing for your budget by writing out how much money you owe or how much your bills are costing you and sticking it under the flap of your wallet.