5 Business Mistakes From 2009
5 Biggest Business Blunders of 2009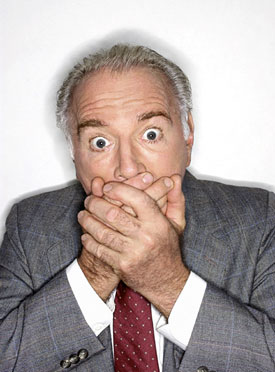 With layoffs, bankruptcies, and declining revenues, 2009 was a rough year for businesses. But some companies' woes were entirely self-inflicted. BNET has compiled a list of the biggest business and managerial blunders of 2009, and no one was spared — from banks to fast food chains to governments, the list is pretty extensive. Here are five of my faves:


Dell misses the mark: In May, Dell launched Della, a women-specific site promoting the new Dell mini netbook. The problem? The site focused almost exclusively on using your computer for recipes and calorie-counting, which, not surprisingly, many women found kinda offensive.
Their foreclosure, Wells Fargo's gain: In September, a house in Malibu that had been surrendered by victims of Bernie Madoff's Ponzi scheme was suddenly occupied again, with wild parties being thrown on the weekends. Turns out, a VP at Wells Fargo had been using it as her vacation home.
For three more serious business blunders, keep reading.


Tiger Woods: Tiger's infidelities aren't only damaging his family — there are business ramifications, too. Experts estimate that companies who sponsor Tiger (and their shareholders) could lose as much as $12 billion as a result of his actions.
United mishandles baggage: In 2008, a Canadian musician was waiting for his United flight to take off when he noticed baggage handlers on the tarmac were not-so-carefully handling his guitar. The $3,500 instrument was severely damaged when he landed, but United ignored his complaints and requests for reimbursements for over a year — until he posted a music video about the incident on YouTube in July. Watch it here.
Verizon suggests cutting the cord: In March, Verizon Wireless suggested that its customers save money by "cutting the cord" and discontinuing their home phone service. The problem? Verizon Communications, which has (or had) over 36 million landline users, was not particularly thrilled to find out about the promotion.
Read the rest of BNET's biggest blunders (77 of them, so brace yourself!) here.