Adding Boss to Facebook
Social Networking and Bosses Don't Mix Well, Survey Shows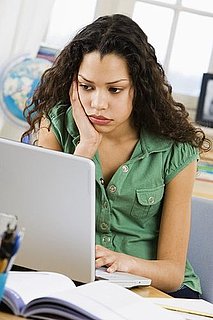 Oh my god! My boss added me on Facebook, what do I do?! That's the conundrum many employees are facing these days in this social networking era we're living in. A recent Adecco survey on bosses showed that almost one third of respondents regrets connecting with their bosses on social networking sites. In addition, 82 percent aren't social networking buddies with their boss although 61 percent said they were friends in real life.
I guess it really all depends on the comfort level you have with your boss and what your relationship with her is. Another factor can be your attitude towards social media. If you're the kind who is really selective about adding people and have fort knox-like privacy settings, you probably prefer to pick and choose to befriend. Just be aware that once you add your work mates to Facebook and whatnot, they can read everything that you're writing. You don't want to be the girl who tweeted about hating her work but loving her fat paycheck, or the one who called her boss a perv on Facebook.
Personally, I think it's inevitable. I don't really worry too much about it because my privacy settings are kind of high, and it applies to everyone on my list except for the few who requested more access. What about you — what do you think of adding bosses and colleagues to Facebook?