Age Difference at Work
Younger Boss, Bigger Challenge?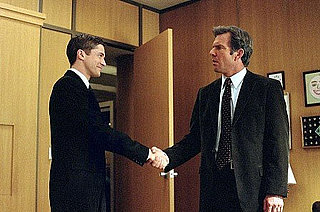 The workplace might not be as traditional as it once was — video conferencing replaces on-site meetings, IM and email replace face-to-face conversations, and in light of new technology, a younger, more technologically savvy generation of workers is running offices. The faces of company executives and CEOs are the faces of younger innovators, oftentimes with a technological know-how that an older generation was slower to learn and adapt to.
According to CareerBuilder, "43 percent of workers 35 and older currently work for someone younger than them. For workers 45 and older, the figure climbs to 53 percent. And for the 55 and up group, the number leaps to 69 percent." In short, the offices aren't what they used to be. Surprisingly, however, it's not the older generation that finds reporting to a younger boss most challenging. As the article reports, it's the younger workers, predominantly in the 25-44 age range, who report the most difficulty in dealing with a boss younger than they are — often complaining that their superior "thinks they know more than they do" or that "they act entitled."
Young workers with ages comparable to their young boss may feel more competitive, maybe less tolerant of someone they consider more closely related in age, and not as deserving of their respect. It can be tricky to navigate a working relationship when the challenges of close age inspire conflict. Does the age dynamic between you and your boss affect your working relationship?