Is Anderson Cooper the New Oprah Winfrey?
Can Anderson Cooper Replace Oprah Winfrey?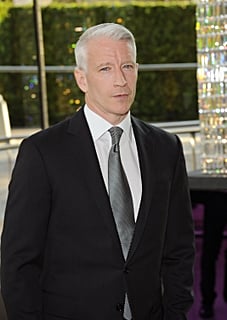 I was missing my usual daily dose of Oprah Winfrey and was determined to find a substitute talk show. Turns out, Anderson Cooper, the famous silver-haired anchor from CNN, has his own daytime talk show called Anderson.
I've been watching a couple of episodes, but I feel like it just doesn't measure up. Sure, Anderson is charming and at times humorous, but he lacks the high emotional intelligence and the warmth that Oprah exudes. I feel that to really touch people's hearts and lives, you need to show them you can connect with the audience and the guests on a deeper level. We're so attuned to Oprah that when she laughs, we chuckle along, and when she cries, our tears well up as well. Somehow, I feel like it'll be hard to do that with Anderson, but perhaps I need to give him a chance. What do you think — can Anderson replace Oprah as our go-to daytime talk show host?