Apartment Search Websites
5 Awesome Apartment Search Sites
Let's face it, moving might be the most stressful thing to do. Searching for apartments, like jobs, can be excruciating and disheartening, because you have to weed through hundreds that are too expensive or don't offer any amenities. The Internet has definitely made apartment searching an easier feat, but everything takes some navigating to do. We consider these five sites worthy of helping you track down your next home.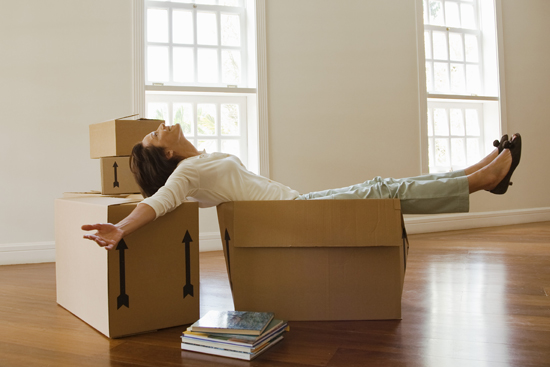 Padmapper – The site claims it's "making apartment hunting suck less," and if you ask me, it actually makes it fun. Compiling Craigslist, rent.com, and apartment.com listings, you can search for apartment listings by zip code or city and watch thousands of red balloon tags appear on a map, designating available apartments. Narrow your search by including your target price range, number of bedrooms and baths, and a dozen other personalized options.
4 Walls – While the site is limited to 24 cities around the US, it does offer clean page design and detailed rental information. Most listings include floor plan drawings, rent and deposit amounts, square footage, availability, and photos. You can even check out the Walk Score, to see what restaurants and business are walking distance from the building.
See more apartment search sites here.
Apartment Home Living – With an extensive set of listings, a modern look, and easily navigable site, Apartment Home Living claims it helps you "live for fun." The site goes above and beyond by providing living guides to thousands of towns and cities. If you are new to a city, watch their introductory videos on city living and the distinctions between different neighborhoods.
ForRent.com – While this site claims it's the "Nation's Leading Apartment Resource," it forgot to include it features the most expensive listings. There are several benefits, including no sign-up requirement, easy customization, and extensive ways to view the apartment via photos, floor plans, streaming video, and virtual tours. The site's a great resource if you are looking for a luxury pad. However, you might find it difficult to find listings within your budget and accidentally catch a severe case of apartment envy, wishing you could splurge on an apartment with marble counters and a fireplace.
ApartmentGuide.com – Without signing up, you can view hundreds of listings by city, state, zip, neighborhood, college, or military base. Search by vicinity to the city center, lowest price, bed or bath quantity, and apartment or community features. The listings include detailed information such as office hours, community and apartment features, and map location. However to check availability of the apartment, you actually have to complete a registration.