The Apprentice Premiere
Are You Going to Watch The Apprentice Tonight?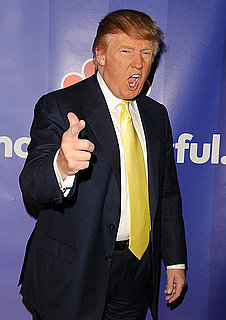 The theme of the latest season of The Apprentice, which kicks off tonight, is all about second chances. The apprentice wannabes in this show have really felt the bite of the economy, and "You're fired!" is a line that they are all too familiar with.
It'll be exciting to see what type of recessionary advice Trump will give, and perhaps the competition will be fiercer this time around, because as one contestant puts it, there really is no "Plan B" for many of them. What do you get when you put a team of 16 people together with nothing to lose? I'll guess we'll find out soon.
Will you be watching tonight?