April Fools' Pranks at Work
Do You Pull April Fools' Pranks at Work?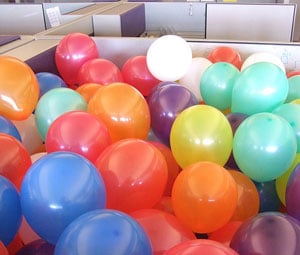 For some workplaces, April 1 means nothing special — except maybe payday and the beginning of a new expense report spreadsheet. But in other offices, today is rife with practical jokes and pranks. Pulling April Fools' jokes on your co-workers can be a fun way to liven things up and get through the rest of the week, but it's also risky business — the last thing you want to do is risk offending or upsetting someone or putting your job at risk.
If you're an office prankster, it's best to keep your jokes tame, and make sure you know the recipient has a good sense of humor. At a previous job, my co-workers and I were able to get a smile out of even our curmudgeonly boss by changing our IM icons to an old photo of him we found floating around the web. Do you take a chance and subject your co-workers to any April Fools' high jinks?
Source: Flickr User disterics