Ask Savvy: Should I Tell My Co-Worker She Can't Spell?
Ask Savvy: Should I Tell My Co-Worker She Can't Spell?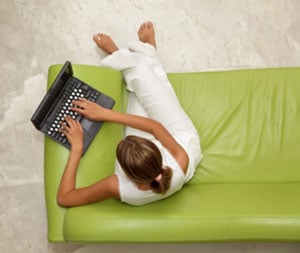 Dear Savvy,
There's something that's driving me totally nuts. One of the supervisors in the small company where I work keeps sending mass emails with a huge spelling error. The first time it happened, I thought it was an honest mistake and the result of writing the email too quickly. When it happened again, I realized she really doesn't know how to spell this one particular word.
If I were the one making such an obvious spelling error I'd want to know so I could stop making a fool of myself. Since the person is a level above me, I'm just not sure whether or not telling her would be an appropriate move. Help please?
Savvy says: When it comes down to it, you're asking if you'd be considered a pal or too nitpicky if you told your co-worker about her word blooper. Find out my advice when you
.
It's always a challenge to bite your tongue when you're bothered by someone else's mistake, and you know that you'd be doing your co-worker a favor by letting her know she's making a glaring error. But is it your place to display your spelling prowess? Not necessarily.
Your decision to proceed in tipping off your spelling challenged co-worker should depend on how friendly you are with her. If you're the type of colleagues who have never said more than hello, then it would be inappropriate for you to point out her error.
Chances are, if you noticed her repeated mistake, someone else noticed it as well. Give her a heads up if the two of you share regular, friendly interactions, but leave it to her friends in the office to get her on the right track if your relationship is barely there.