Bargaining at Farmers Markets
Bargaining Your Way at the Farmers Market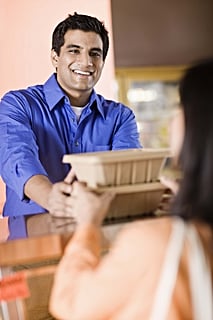 I recently decided to take a quick look at a nearby farmers market without the intention of buying anything. It's been a while since I've checked it out, and I'm the type of person that loves browsing the supermarket and flipping through recipe books to look at food. I like to call it food window shopping.
While browsing, I chanced upon a German bakery stall and started drooling over this goat cheese and chorizo quiche. It was $4.25 and I didn't bring enough cash because I didn't think I was going to buy anything. I was honest with the seller and told him all I had in my wallet was $3 and we struck a deal.
Prices are set in supermarkets and you can't exactly start haggling with the Whole Foods salesperson, but it's definitely done in farmers markets. Would you bargain at a farmers market?