Bedroom Decor on a Budget
The $0 Bedroom Makeover — No Joke!
This just in: with a few savvy tips and a little creativity, it's possible to redo your bedroom without spending a penny. A clean sweep, a few clicks on Craigslist, and a little rearranging will easily make your room look like new. If you're still not convinced, let our simple tips lead the way, and get ready for your "before and after" moment.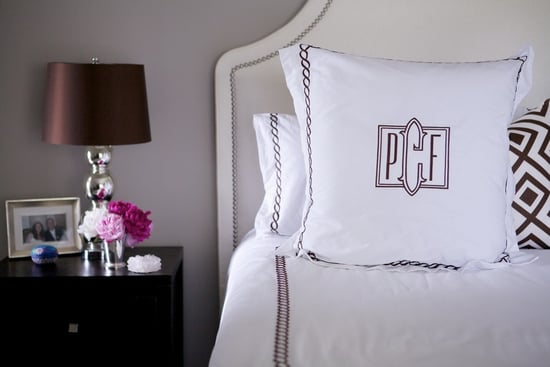 Clean Sweep: First things first, you have to clean. This will make moving forward easier and give you a fresh area to work with. Start with a deep clean of your bedding, linens, and your mattress, and be sure to dust and vacuum. Don't forget the details like the windows and molding, too.
Organize Like a Pro: When everything has a spot, your room can look like one for the glossy pages. To avoid becoming overwhelmed, organize section by section. Start with your closet so your apparel has a spot — be prepared to toss and donate things. As you get to other parts of your bedroom, think outside of the box. Find ways to turn what you own into organized decor. Showcase a favorite pair of shoes, hang a large scarf as a tapestry, and stack books in an artful way. Maximize unused spaces, like under your bed, by storing items you don't use daily. Keeping clutter to a minimum will prevent your space from looking sloppy and show off its best features.
Arrange and Rearrange: If your room is feeling stale, make it feel new again. Reposition your current furniture and consider adding unused pieces from around the house. A little movement can help you rediscover your space again without spending a dime. If your room is large, consider drawing a visual layout first to save yourself time and heavy lifting.
Click Through Craigslist: The Internet can be a great tool for free furniture. Although it will take some searching and a bit of luck, Craigslist and Facebook Marketplace are great resources for free furniture. Ask your friends, too: it's likely that someone wants to part with furniture they no longer need. Don't forget about the power of spray paint!
Get Savvy With Decor: Get creative with the final touches! Give new life to your home's current accents by bringing them into your bedroom. Try recycling and upcycling, too. Mason jars make great vases, and old magazines can be used for colorful collages.