Best Banks of 2011
Money Magazine: Best Banks of 2011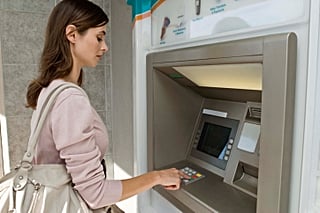 If you're not happy with your bank, you're not alone. About 63 percent of people are dissatisfied with their financial institution, according to a recent study by consulting company Ath Power. In the aftermath of the economic crisis, banks are taking a blow from the new consumer protection laws, which causes them to raise fees and penalties and do away with rewards and freebies. If you're looking to ditch your old bank and want to try something new, here are Money Magazine's top picks for banks this year.
Read on for more picks for the best banks of 2011.
Regional bank in the West: Bank of the West is ranked the top choice for banks in the West Coast region because of its free checking account and the Choice ATM Checking option which lets you make unlimited withdrawals at other banks' ATMs for free for a year. The bank will waive fees for the latter checking account with direct deposits or five online bill payments. After 12 months, the account automatically converts to the Choice Interest Checking accounts with rates that differ depending on the city and state.
Regional bank in the Midwest: Huntington is a favorite in the Midwest region because of the free checking account and good customer service. There is apparently a new service called the "24 Hour Grace" that lets patrons make up for overdrafts in 24 hours before the bank starts penalizing them with fees. The savings rate hover around 0.05 percent to 0.1 percent.
Regional bank in the East: If you're living on the East Coast, you might want to check out TD Bank. It's known for having great hours (it's open on Sunday and weeknights) while other banks are closing their doors earlier to save cash. Free checking is easily attained — all you need is $250 in savings and a $100 daily balance in your checking account. And if you have $2,500 in the savings account, you'll be refunded the charges you attain when you withdraw from ATMs belonging from other banks. The interest rate for the savings account is 0.1 percent, which isn't much compared to Internet banks but comparable to the major banks.