Best Career and Money Stories June 2 to 9, 2013
Work in 90-Minute Intervals and Other Smart Tips of the Week!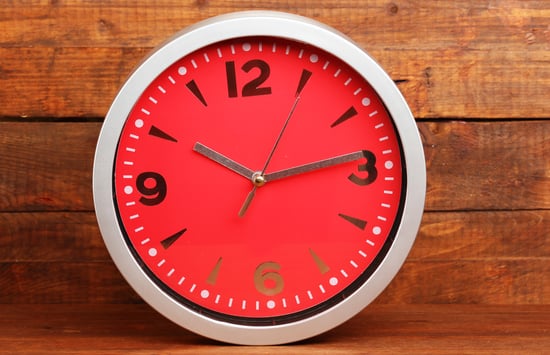 Work in 90-minute intervals: In a study, it was found that the best violinists practiced in 90-minute intervals with a break between each one. Start doing work in chunks of 90 minutes and try to take a 15- to 20-minute break after each interval, preferably spending the time looking at cute animals.
Download free wedding printables: You can keep costs down by personalizing and printing your own wedding announcements. With so many cute templates to pick from, you'll save tons of money declaring your special day.
Read on for more.
Use levels when organizing: When deciding how to arrange items that you need to keep handy, use the levels rule. Keep things you use daily — like bath towels — at eye level. But for light items you need only occasionally — like bedding for the guest room — use the highest shelf in the closet. Store heavy items and things that can handle getting dirty (like cleaning supplies or boxes) at the bottom level, near the floor.
Find a mediator and assign a CEO during a wedding: If you don't have a day-of coordinator, ask someone in the bridal party to stand in as your CEO, making sure everything goes off without a hitch and preparing for the mishaps that might happen. You can also ask the same person or another bridesmaid to be a mediator — someone who can smooth things over and tackle drama among people as it happens.

Make yourself invisible on LinkedIn: If you're job hunting on LinkedIn, be aware that when you look at someone's profile on the network, they can find out if you're viewing them through the "Who's Viewed Your Profile?" feature. Although there are both perks and drawbacks to being visible, sometimes you just want your privacy.

Get in earlier after a vacation: If you're not too tired, then go into work an hour earlier to get a head start on catching up on what you've missed. You'll probably want some quiet time before co-workers come in and start asking you about your holiday or requesting that you do certain things, so try to get in before they do, so you won't feel overwhelmed.

Pick a cruise: If you're planning on stopping by a lot of locations, then take a look at some cruise deals. It may be cheaper to travel by boat with an all-inclusive deal. That way, you may be saving on additional airfare, lodging, ground transportation, and meals.
Plan your PTO: It's time to start planning how you are going to use your leftover PTO for a better-organized rest of the year. Ask yourself if you have any major events coming up — weddings of friends, your birthday, and more — that you'd like to take time off for. Or perhaps there's a major bucket-list trip that you'd finally like to take by the end of the year. Make sure you have enough PTO for all your travel plans.