Best Career and Money Stories May 12 to 19, 2013
Buy Living Essentials at the Flea Market and Other Smart Tips!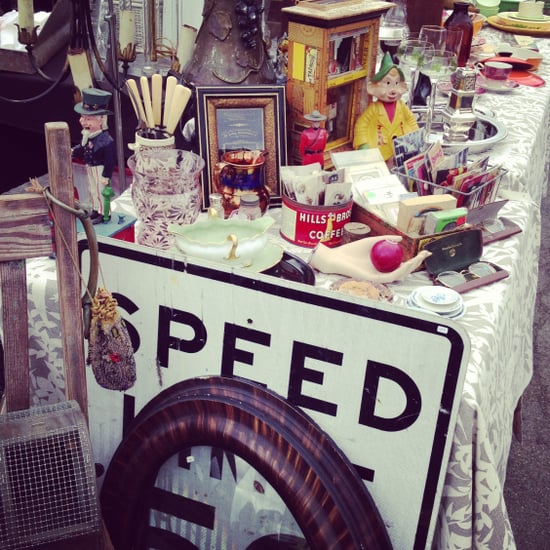 Buy these household items from the flea market: Instead of bucking out for high-priced living essentials, head to your local flea market or garage sales in your community for all the things you need.
Don't send a work email late at night: Many people often tune out of their work life once they are home. There are a lot of people who either resolve to not check their work emails after work, or not to respond to any work emails until they're back at the office. You're most likely not going to get a response if no one is waiting on you, so hold off on emailing until you're back at your cubicle.
Organize your mail with style: There's nothing more unsightly than piles of mail in your home, so try to find a better way to organize them that serves a dual purpose — make your home look neater, but more stylish at the same time.
Watch who you add on LinkedIn: Don't feel bad if you decline someone's request — it's something that happens often, and you're only hurting yourself if you weaken your network. Adding and accepting a LinkedIn request is a gesture of trust, and it should be made with careful consideration.
Reuse Disposable Items: Don't throw away those so-called disposable items. Find other uses for them, and you'll save a lot of money over time.
Keep your bachelorette short and sweet: Make it a one-night affair, or if you do choose to stay somewhere for several nights, plan to have just one "all-out" night and a couple more casual, low-key evenings. Try an at-home barbecue, a nostalgic sleepover, or your own DIY version of a wine tasting to keep the festivities budget-friendly.
Fold a shirt in two seconds: To save time (and pain) when folding clothes, learn this technique that will help you fold one shirt in two seconds.
Decorate your grad cap: One of the most entertaining parts about a graduation is seeing all the great grad cap ideas people come up with. While "Thanks, mom and dad" is pretty sweet, it's the creative ones that catch our attention time and time again.
Clean the coffee grinder with stale bread: All you have to do is tear stale bread into chunks and throw them in the coffee grinder. Grind it for a few seconds, open it, and you'll see coffee bits sticking to the bread, which you can then dump out.
Source: Sarah Lipoff