Best Career and Money Stories Oct. 14 to 20, 2013
Ditch the Iron and Use This Spray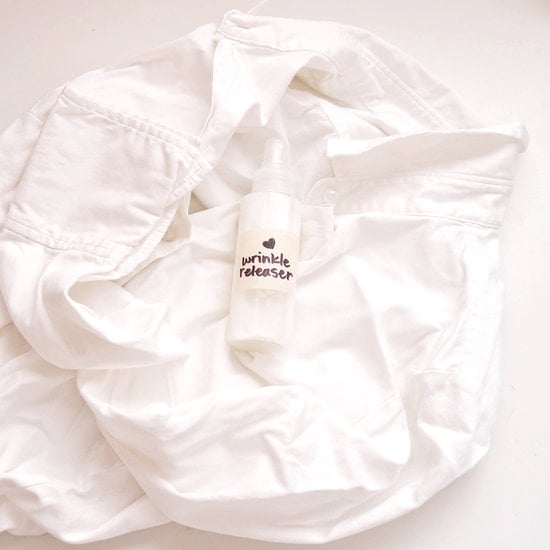 Photo: Sarah Lipoff
Ditch the iron and use this spray: Next time you've got a wrinkly shirt, mix up this quick and easy chemical-free wrinkle-release spray instead of reaching for your iron. After putting it to the test, we were pleasantly surprised by the results.
Edit your résumé with this app: With its focus on the job hunt, this new app will allow users to create and edit beautiful résumés anywhere. It's going to be a game changer, especially at networking events. In seconds, you're allowed the flexibility and convenience of sending off your résumé and LinkedIn profile, jumping at the opportunity to make new connections.
Use a coffee filter to cover food: Coffee filters are for making coffee, but a stack has other clever uses that might surprise you. Made from small particles of superabsorbent disposable paper, the filters are great to have on hand for so many reasons. Cover your food while in the microwave with a coffee filter to contain any potential mess.
You should be anticipating, preparing, and saving up for big expenditures: For example, you should factor in your wedding, a house, children, a pet, and other similar major expenses. By planning for these events, you'll be adjusting your lifestyle to afford your future expenses and to avoid going into debt for these items. You may want to budget a realistic amount so you don't have to go into debt. Another thought is to forgo some of these expenses — really question if it's a necessity.
Recover in the moment when you make a mistake during your interview: If you're in the midst of an interview and begin to realize things aren't going as planned . . . don't panic — recover. There's nothing wrong with showing persistence by rephrasing your answer and making your intentions clear. If you sense the the interviewer is becoming bored (a yawn is a good indicator), don't be afraid to ask a relevant question or subtly change the topic. The key is to not let a simple slipup leave you flustered. Remember, it's not over until it's over!