Best Career and Money Stories Sept. 1 to 6, 2013
Bring a Cover Letter to Open House and Other Smart Tips of the Week!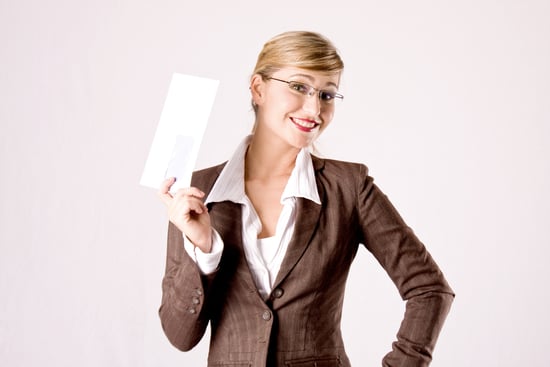 Bring a cover letter to open house: If you're looking to rent in a tough market like San Francisco or Manhattan, be ready to sell yourself with a cover letter. Similar to a job application, a cover letter allows you to introduce yourself and personalize your application. This is your opportunity to stand out among other applicants and explain why you want the place to be yours. Although it's important to be professional, don't be afraid to let your personality shine through.
Freeze all kinds of leftovers: It's not just food you can freeze but wine, creams, and stocks, too. Using an ice tray is a great way to store kitchen leftovers and have the right amount on hand when cooking. One ice cube is about one ounce.

Use Epsom salts to ease sore muscles: Had a tough day? Add one cup Epsom salts to your bath and all your worries will melt away. While relaxing, the Epsom salts restore the magnesium and sulfate in your system, which helps soothe sore muscles, soften skin, and calm the body.
Make your own face paint: Instead of picking up expensive kits made with questionable ingredients that may be harsh on skin (and leave lingering marks the next day), try making your own. It's easier than you think and only costs a few dollars to pull off.

Create your own cleaning products: Quit buying cleaning products and whip up a batch of cleaning products that can last you for months. Here are some recipes for cleaners that will cost you just a few cents to make.
Time your grocery trip well: Pick the right time to go grocery shopping. You want to avoid going when there are crowds, because shopping and waiting in line for the cashier may take longer than usual. It's also good to go before the supermarket rush because most items will be in stock: this will prevent you from having to go back if a certain item was not available. The best dates to shop may differ depending on the grocery store, so be sure to observe your supermarket and pick up the crowd patterns. Lifehacker suggests Wednesday night as an ideal time because "many grocery stores release their new sale advertisements that day but also honor the sales items from the previous week." Personally, I like going on Saturday nights to avoid the crowds.
The ultimate Starbucks freebie: Your furry pal gets his own freebie at Starbucks. Order a puppy latte or puppycino, and your best friend will get a sample cup full of whipped cream.