Best Frequent Flier Programs in the US
Best Frequent Flier Programs to Redeem Miles From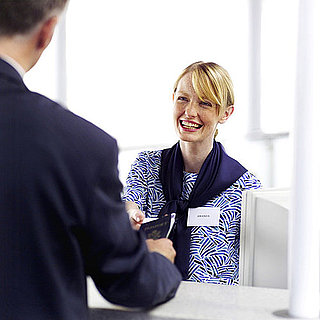 Some of you have experienced frustration while trying to redeem your miles. What's the point of being a loyal customer if the airline doesn't seem to appreciate it? Perhaps it's best to reconsider your frequent flier program. The Wall Street Journal cites a study that ranks 24 mileage programs all over the world, judging them by the success rates of redeeming a ticket with mileage. The front runner of the US airlines is Southwest, which awards seats 99.3 percent of the time. Here is a list to give you an idea of how the US airlines rank among themselves:
Southwest: 99.3 percent
JetBlue: 79.3 percent
United: 71.4 percent
Continental: 71.4 percent
Alaska: 63.4 percent
American: 62.9 percent
Delta: 27.1 percent
US Airways: 25.7 percent
Quick tip: start booking your trips now, because it's going to be harder for customers to redeem their miles this Summer since a lot of the flights are already booked up during this popular travel season. And if you're going to be traveling a lot, you might want to pick an airline with a better mileage program.
The WSJ points out that the study seemed to indicate that it "might be easier to get 'free' tickets using miles on low-fare carriers than it is on big carriers with global networks." So if you're looking for a mileage program that will give you a bang for your buck, you might want to go with a budget airline.