Best Time to Book a Flight
The Best Time to Buy Plane Tickets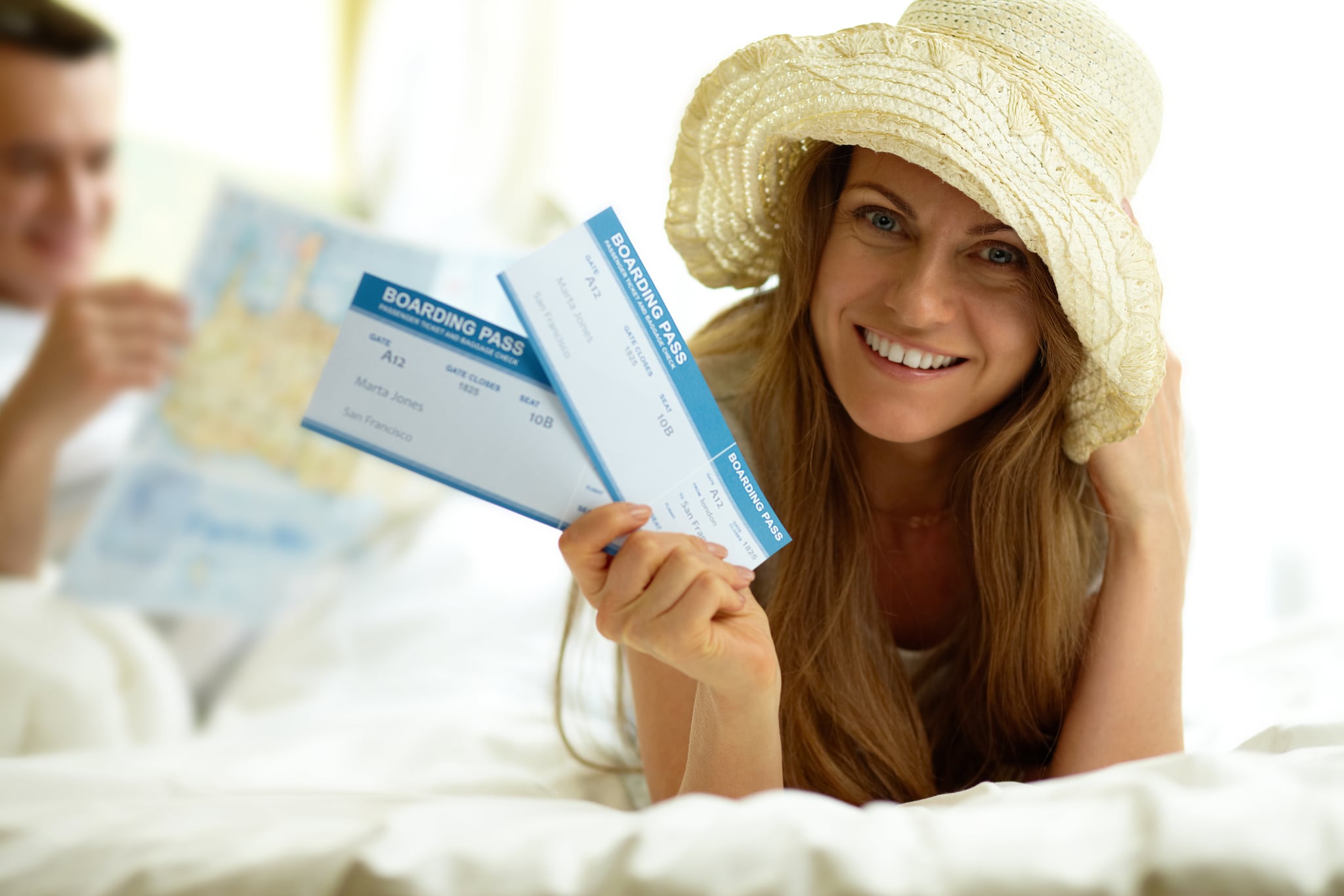 We're always confused about the best time to get cheap flights, but the folks at CheapAir apparently came up with pricing data, so you don't have to take a stab at guessing.
The airfare-shopping engine crunched data from about four million trips in 2013 and came up with these findings:
Best time to buy a domestic ticket: The ideal is 54 days in advance, but anywhere between one month and three-and-a-half months before your departure date is the best time to buy your tickets.
Worst time to buy a domestic ticket: Buying last minute, especially two weeks before your trip, is the worst time. The day before you plan to leave is the single worst time to buy a ticket, while two days before was the second worst, and the pricing pattern continues in that vein.
Exceptions to the 54-day rule, aka prime booking time
CheapAir also analyzed when you should book a flight earlier:
When you are going to a particular destination during a popular time.
If you are going to a popular destination that's in high demand all the time.
When you fly to a small airport with limited flights. There is not enough competition to affect the fare prices.
When you're booking international flights.
The best time to buy flights to popular domestic locations and international destinations
Las Vegas: 81 days in advance
Hawaii: 87 days in advance
Ft. Lauderdale, Phoenix, Orange County, San Diego, West Palm Beach, Pensacola, and Orlando: 75 days in advance
Europe: 151 days in advance
Asia: 129 days in advance
Middle East: 80 days in advance
South Pacific: 70 days in advance
Caribbean: 101 days in advance
Mexico: 89 days in advance
Latin America: 80 days in advance