The Best and Worst Things to Buy in November
Shoppers beware! The holiday season is right around the corner and while you might want to get a jumpstart on your holiday shopping, there are certain things you shouldn't buy in November! In fact, DealNews reveals the best and worst items to purchase this month.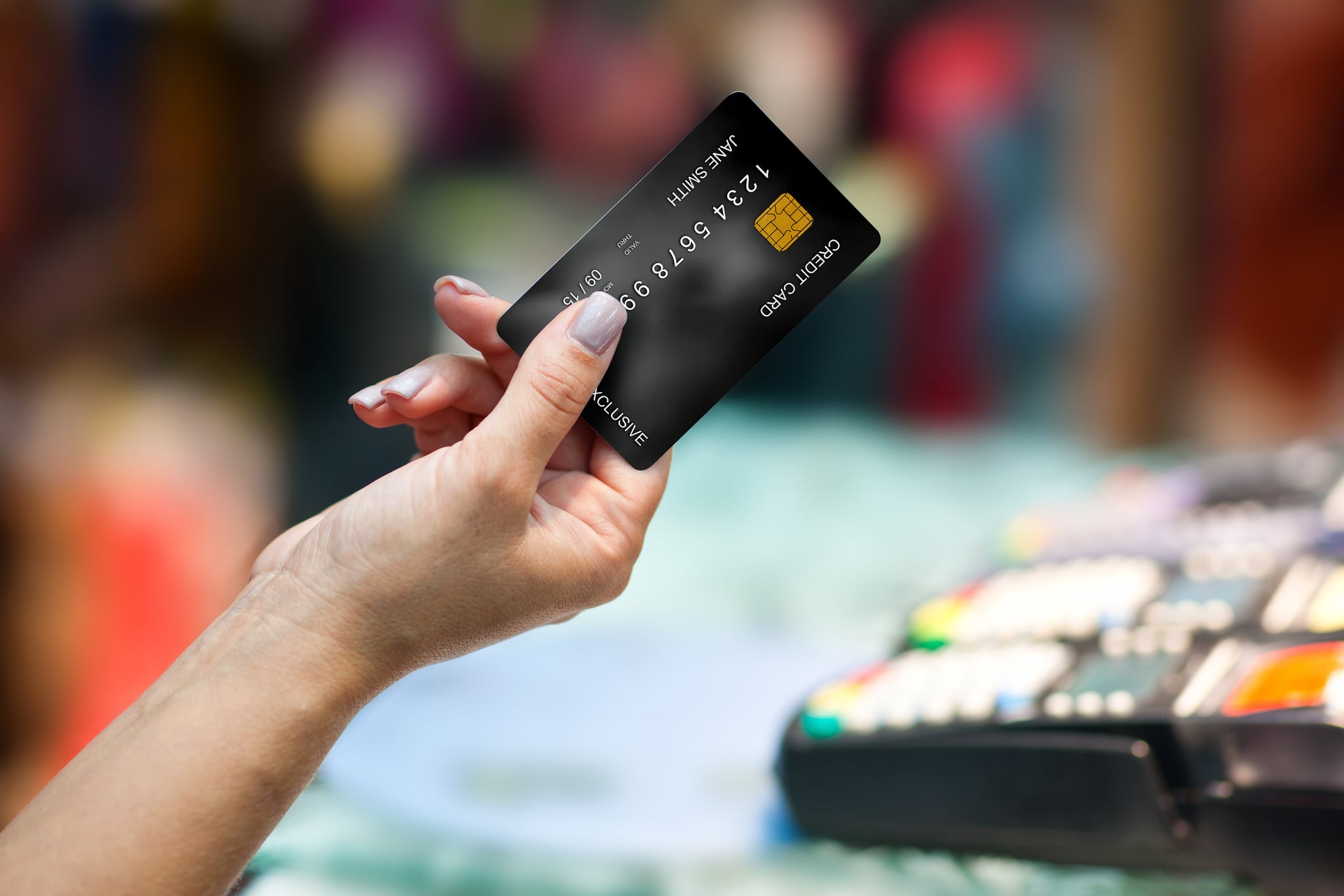 Well, DealNews readers, we finally made it to November, one of the happiest months for budget-conscious shopping. Not surprisingly, many items hit their lowest price points this month around Black Friday. Ultimately, though, November isn't the best time to buy everything, so make sure you peruse our buying guide to ensure that you steer clear of the duds this month.
Also make sure you check out our Black Friday predictions and timely features, and consider subscribing to our DealNews Select Newsletter so the best deals of the day are delivered to your in-box.
Cookware Items See Strong Deals
Rarely do "need" and "best time to buy" so perfectly coalesce. As you prepare to knock the socks off the in-laws this Thanksgiving with an impressive feast, you may discover that there are some holes in your arsenal of cookware. Luckily, we saw almost double the number of Editors' Choice kitchen deals in November for the past three years, when compared to most other months. (This trend for "best of the year" prices on cookware held steady through December, actually increasing in volume for top-shelf deals.) Get your mitts on cookware and cutlery sets, bakeware, small appliances, and more.
Look For Editors' Choice Tool and Hardware Deals
Winter in general is a good time to buy tools, with November featuring almost double the number of Editors' Choice deals, compared to October. And while these deals may get even better in December — we tend to see a slight increase in top-shelf prices, with an 18 percent increase in the overall volume of sales — the Black Friday season certainly roles out its fair share of noteworthy discounts. Keep an eye out for significant discounts on drills and hand tools, from stores like Home Depot, Sears, Harbor Freight Tools, and Ace Hardware. However, be aware that many of these items may only be available for in-store pickup.
Just Say No to the iPad Mini 3
Apple just announced the iPad mini 3, but strangely enough, it's almost exactly the same as the iPad mini 2, aside from having a Touch ID and different color options. So from the get-go, the mini 3 is a waste of $100 for most consumers. To make matters worse, the mini 2 is far more likely to see deals from resellers during Black Friday this month, which will broaden the price differential even more. Unless you really want that Touch ID or gold color option, skip the mini 3 and opt for the mini 2 instead.
Android and Windows Tablets Could See Their Best Deals Ever
Over the past year, we have seen a huge increase in tablet deals, including a big jump in the number of Editors' Choice promotions. This is likely due to the fact that the market is flooded with options, and the iPad isn't the only desirable model out there. (Also there's evidence that the upgrade cycle for tablets is longer than other smaller devices, so manufacturers are eager to do what they can to encourage sales.) As such, we expect this Black Friday to be historically good for tablet deals.
Current Season Apparel, the Good and the Bad
Last month, we noted that Winter season apparel items will likely see their greatest sales beginning in January. However, many apparel stores will actually offer their best online coupons of the year in the weeks leading up to (and around) Black Friday — and most will stack with existing sales and markdowns. So if you can't wait until the clearance sales in January, then the "best of the year" coupons during Black Friday apparel sales will at least slash 30 to 50 percent off current-season items, with some reaching even higher discounts.
Candy That's Guilt-Free (Pricewise)
A sugary stock of candy will help keep the blood sugar up during the coming weeks of intense shopping, and luckily the best time to buy Halloween items, including candy, starts Nov. 1. While it may be hard to get excited about a discounted costume you can't (acceptably) wear again until next year, you can easily stock up on Halloween candy for immediate consumption. Is a Reese's Peanut Butter Cup in the shape of a pumpkin any less delicious? We think not!
Black Friday Pulls Ahead For Toys
In the past, we have noted that December will be a far better month for toy deals, but as of last year, Black Friday week has come ahead: that's because it was the number one week for total Editors' Choice toy deals. This means that you'd see a wider selection of excellent prices during Black Friday week. That said, the two middle weeks of December were also fairly high for Editors' Choice deals, so a wise consumer would start their shopping at the end of this month, and keep looking later if he didn't find what he needed. Look for Black Friday toy discounts of up to 85 percent off.
It's Time For Turkey!
This month, some grocery stores will offer a free turkey to shoppers who meet a minimum purchase, ranging from $100 to $400. While you certainly shouldn't increase your spending just to get one, many families can easily hit that minimum throughout the month, as several stores will allow shoppers to combine totals from several trips. Ask your local supermarkets what promotions they offer, and remember to save your receipts: keep in mind that you might need to participate in the chain's rewards program to get this deal, which is the case with ShopRite.
Be Selective About Travel Deals
While we've increasingly seen travel entities offer Black Friday-related promotions in November, they aren't always that great, especially when it comes to airfare sales. However, we have noticed that hotel deals are pretty noteworthy. Both Orbitz and Hotels.com offered their best coupon of the year for select hotel stays during Black Friday season in 2013, and Priceline got in on the game, too, with its second-best sale. Moreover, Vegas hotels seem to frequently offer their best rates of the year during the Black Friday time frame (including the Bellagio and the Venetian), while individual properties will offer special promotions as well: for example, Caesars Entertainment has offered discounts on all of its casinos during Cyber Monday for the past few years, while luxury hotel chain The Peninsula has offered 30 percent off select properties.
Expect Epic Deals on Big-Screen LCDs
November is the best time of the year to purchase a new TV, but before you go shopping carte blanche, there are some factors to keep in mind. For starters, you'll see good deals throughout the entire month, but the best deals will surface during Black Friday week, which encompasses both Thanksgiving Day and Black Friday. Door-buster 42-inch 1080p LCDs will drop to $178 (check out our TV predictions for more info), but that won't be the month's best TV deal. On the contrary, that's a Black Friday price we've seen for the past two seasons. The real door-buster deal will be on 60-inch 1080p sets. Retailers will advertise these TVs for as low as $420, which we think will be the best TV deal of the year.
If you've had your eye on a premium TV from a name-brand manufacturer, then you should wait for December and January deals. That has traditionally been the best time of year for such sets, though you may see some entry-level brand-name TVs on sale during Black Friday week.
Finally, 4K TVs will make a huge splash on Black Friday. We expect retailers to discount Seiki HDTVs the most, though you may see some older brand-name 4K TVs in the mix as well. Just keep in mind that the technology has yet to be adopted by consumers in the United States and HDMI specs may vary by model, meaning a TV you think is a stellar bargain may carry outdated specs.
Thirteen-Inch Laptops Will Dominate Door-Buster Sales
Black Friday is traditionally the best time of the year to make a laptop purchase, and this year, we predict that 13-inch ultraportables will provide the best value.
These sub four-pound machines will provide better hardware than their bargain-bin counterparts and cost just a few bucks more than their 15-inch mainstream counterparts. Last year, retailers discounted this category by 50 percent (when compared to 2013's overall pricing for ultraportables), so look for retailers to do the same this year with deals in the $450 range. That will net you a 13-inch notebook with a current-generation Core i5 CPU, 4GB of RAM, and a solid-state disk (SSD). Bargain-bin laptops will also see incredible lows, but deals will remain close to last year's prices in the $178 range.
For Apple fans, Black Friday is an excellent time to buy a new MacBook Air. (Just be sure to steer clear of the Apple Store.) This year, Apple slashed the price of its base 11-inch MacBook Air to $899, so expect retailers to offer this laptop for $799 or less, a price we already saw throughout back-to-school sales in September. For more info on laptops, check out our Black Friday laptop predictions.
Excited for Black Friday deals? Consider subscribing to the DealNews Select Newsletter to get a daily recap of all our deals: you never know when a Black Friday price will be released! You can also download the DealNews app, check out the latest Black Friday ads, or read more buying advice.