Black Friday Hacks
Real Deal: Black Friday Hacks From a Former Walmart Manager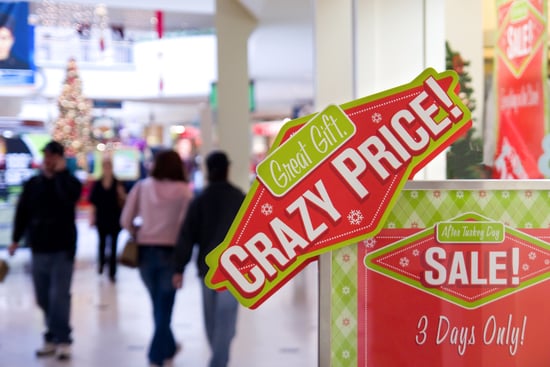 We've been hearing a lot of advice from deal sites and bargainistas on how to best approach Black Friday, but the truth is, sometimes the best tips come from those in the know. And what better insider than Dan Holliday, a former manager at Walmart, Target, Costco, and Kohl's. Holliday shares his secret Black Friday hacks on a Quora thread:
Support the local mom and pops. Instead of going to the big-box stores, go to your local neighborhood store. "You never get service quite like you do by shopping local and you generally avoid lines," says Holliday, who does 30 percent of his shopping at these small businesses.
Shop online. The price difference between in-store Black Friday goods and online discounts is small enough that it's worth skipping the crazy crowds "for the few cents extra you pay." The major day for online sales is still Cyber Monday, according to Holliday.
Small selection of good deals. Keep in mind that the in-store Black Friday best deals are only for about "ten major items."
Do research. If you are planning on going to a Black Friday sale, do your research ahead of time by going to sites such as TheBlackFriday.com to see what goods are available. Craft a list of things you want to get and make sure it's worth it before shopping Black Friday.
Visit the target shops before Thanksgiving. Go to the shops (and don't pick more than four) you're planning on hitting for Black Friday and take notes on the layout. Ask employees where they are planning on placing certain items so you'll be one the first to snag the products. You should do it the day before Thanksgiving, which is today, because that's when the stores start setting everything up or "at least walking the floor in preparation."
Don't fill the cart. " . . . there are like a handful of items sold on Black Friday that are truly 'deals'. So, don't do it." Focus on getting the great items you planned to purchase, and then leave as soon as you've accomplished that. The fillers can be bought another time.
Despite giving several in-store Black Friday shopping strategies, Holliday emphasizes that the smart thing to do is skip the Black Friday sales and buy everything online. Shopping from the comfort of my computer without having to deal with frenzied bargainistas? Sounds like a good idea to me!