Black Tie on a Budget
Black-Tie Ready: Look Like a Million Bucks, Without Spending It!
There's nothing like the feeling of being dolled up for a fancy event . . . until you get the bill! Although heading to a black-tie affair can add up quickly, it doesn't have to with a few simple tips and tricks. From scoring a designer gown for less to creating your own glamorous up-do, you can look Oscar ready and pretty on a penny your next night out, here's how: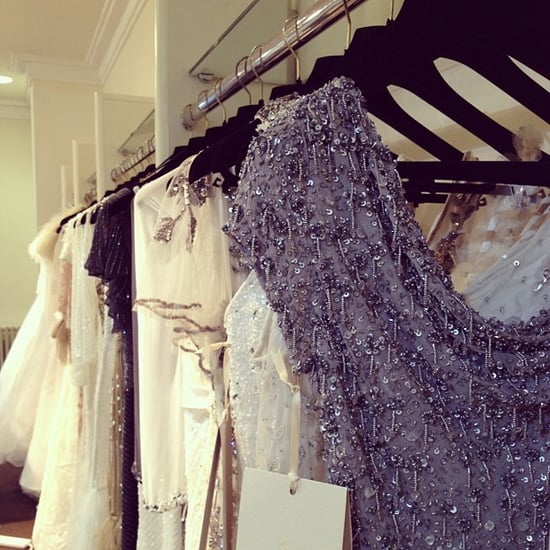 The Dress
Rent it!: If you're having a hard time justifying the price tag for a dress you'll probably only wear once, rent it! Similar to a suit rental, you can now rent gowns for a fraction of what they could cost you. Websites like Rent the Runway allow you to wear designer gowns and accessories for your big night, without breaking the bank. They even send you an extra size to ensure the right fit!
Turn to your friends: Ask a few of your close friends if they have a formal gown they'd be willing to lend you. Try a few options and add accessories to make the look your own. Just be careful around the drinks and return it dry cleaned.
Get thrifty: Consignment shops are a great place to score deals on gowns and assure that no one else will have your dress! Don't be afraid to do some digging and remember to start your search weeks in advance. If the fit isn't right, a few adjustments from the tailor — maybe even a hem — will make the gown look custom and truly unique.
The Makeup
Embrace the free samples: Before your big event, put those freebies into play. If you have samples lying around, now is the time to put them to the test. Also, many makeup brands and department stores are also willing to give out free samples of high-end products. By simply asking, you could have access to all the best brands to create the magazine makeup look you've been eyeing.
Score deals at the drugstore: You don't need to spend a lot on makeup to get a glamorous glow. Drugstores have everything you need to refresh your beauty bag or explore a trend for a night. Don't forget to keep an eye out for coupons, sales, and two-for-one specials.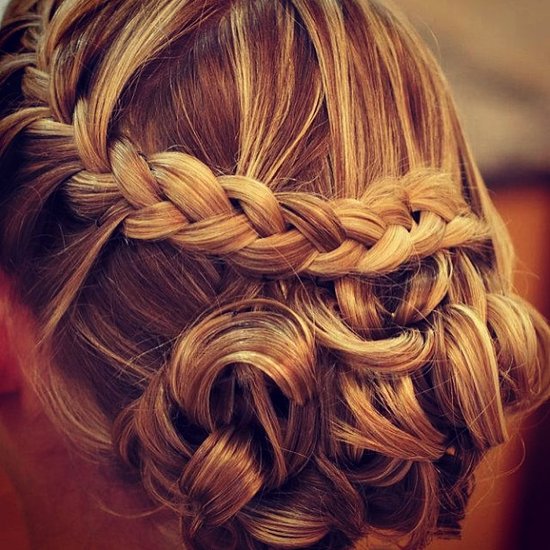 The Hair
Head online to get a deal: If you're looking for sleek locks for your big event, head online. Discount websites like Gilt and Groupon often offer affordable rates for salon services like up-dos and blowouts in your area.
Get styled at a beauty school: Instead of heading to your salon, book an appointment at your local beauty school. Cosmetic schools offer next to nothing deals for blowouts and up-dos since you're helping their students learn. Although you might not have total say in your final look, you'll probably leave with a sleek new look and party ready hair.
Do a DIY 'do: You don't need a professional hairdresser to have party perfect hair. Before you style your hair, try this DIY hair mask for added shine, then head to YouTube to watch tutorials on how to create looks like this romantic up-do.
Source: Instagram user beckisimmons101, Instagram user gracekelly_t , and Instagram user frasadasalon