Blogger Spends $1 a Day on Food
Could You Cut Your Grocery Budget Down to $1 a Day?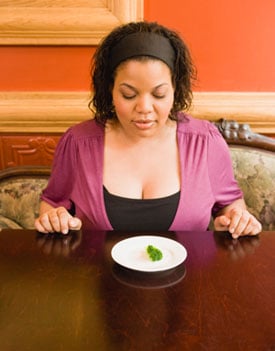 No matter how frugal you are, and how many cost-saving measures you employ food costs probably make up a sizeable chunk of your budget. But what if they didn't? What if you could spend very, very little on food — say, $1 a day — and use those savings elsewhere? Well, one blogger is attempting to do just that, and her experiment is interesting, to say the least. To find out more, keep reading.
The dollar-a-day blogger, who goes by just "J," is embarking on this experiment purely as a cost-saving measure. She doesn't give us a ton of info about herself, but we do know she's vegan, broke, and has recently moved, and it sounds like she's also a student who's currently out of work. Definitely sounds like the perfect candidate for some serious attempts at saving. She's laid out quite a few rules for herself; here are some of the biggies:
I get 365 dollars for the whole year (that's 1 a day)
The money will be split into 6 month chunks — $182.50 every 26 weeks
$2.50 is left each week for picking up fresh fruit and veggies. Any money left over at the end of the week carries forward, as does food.
I will eat at least 2 meals a day, every day.
If I lose more than 15 lbs I have to either increase the money per day or stop altogether.
So far, J's experience has been pretty inconsistent. She's had a few splurge days, and a few days where she hardly eats anything at all (or makes a meal out of ice cream and cinnamon rolls). Personally, I'm hungry pretty much of the time, and going out to dinner is one of my greatest pleasures in life, so I'm not sure I'd be able to stick to a plan like J's. It does, however, make me want to see just how frugal I can be.
How about you? Would you be willing or able to cut your food budget down to $1 a day?