Brainstorm in the Shower
Productivity Tip: Brainstorm in the Shower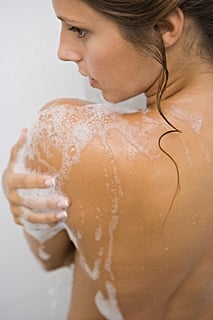 If you've never tried the lather, brainstorm, rinse, and repeat method in the shower, you should. When the going got tough, one of my former bosses would always tell the team to go home, sleep on it, then think about it again in the shower — "all the best ideas appear amid the steam," he'd say confidently. Years later, I still think he's right.
There's something about the calm of a nice hot shower that clears your head and encourages the best ideas to work their way to the surface, not to mention you're multitasking by washing your hair and planning or problem-solving at the same time. I've been a bubbly brainstormer for years now and don't even have to consciously think about it being a special think tank time — the ideas just flow.
Do you find yourself multitasking in the shower?