Breaking the T-Mobile Contract
So You Wanna Drop Your T-Mobile Contract?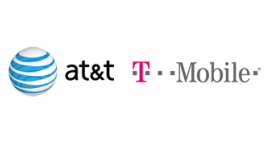 Turns out I'm not the only one who is worried about the AT&T and T-Mobile merger. About 71 percent of you said in a recent poll that you had concerns, and many of you chimed in with your misgivings. Here's what some of you said:
"I left AT&T quite a while back thanks to their horrible service (customer and tech both) to move to T-Mobile, and have never regretted it. Until this week. Now I guess I need to look at Verizon." —  z0rkzer0
I'm right there with you readers. My worries for how this move will affect the quality of my wireless carrier got me thinking about whether I can switch out of T-Mobile before the merger takes effect. According to an article from Forbes, it still isn't clear if T-Mobile customers will be charged a termination penalty if they decide to leave the carrier before their contract is up. But something you might be relieved to find out is that it's illegal to change the terms of any prior contract with T-Mobile even after the firm joins AT&T. If you find a "materially adverse" change, such as a price increase, you can dispute that with the carrier and perhaps even break your contract without paying any fees.
The merger won't go into effect until a year later and I'm pretty glad that my contract ends January next year. Hmmm, is it just me or does the iPhone from Verizon look quite tempting all of a sudden?