Budget Entertaining Ideas
13 Ideas For Entertaining on a Budget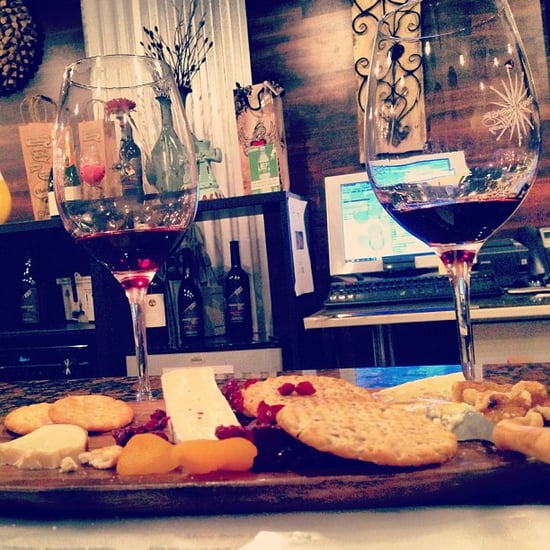 Hosting a party at your home doesn't always have to drain your wallet — you can be a hostess with the mostest on a littlest budget. The main thing you have to keep in mind is to focus on the experience. If the activity is fun enough, then there's no need for expensive decor and fancy appetizers. Read on for some suggestions on how to entertain your guests on the cheap:
Music swap: Ask friends to come over with their favorite songs, make sure you have speakers set up for all to hear, and listen to some jams all night.
Board-game potluck: Invite over a handful of friends, and ask each person to bring his or her favorite board game plus a snack to share. Take care of the drinks yourself or ask guests to pitch in if things become costly.
Nail party: Do something different from the usual movie or board-game night this weekend — organize a nail party with your girlfriends. Use this as an opportunity to try out fun nail art that would cost a lot of money to get done in a salon
Magazine article club: This weekend, instead of hosting a book club, plan a magazine article night. It's very simple: just pick an article you find interesting and ask your friends to read it too. Then you can all come together over a glass of wine to discuss what caught your attention, what was missing, and more.
Read on for more suggestions.
Clothing swap: Save money and revamp your wardrobe all at once by hosting a clothing swap with your friends. Not only will you get a chance to clean out your closet, but you'll also be able to add new items for free.
Travel party: While you might not be able to take trip this weekend, you can still get away — sort of. Plan a night in centered around travel, and you'll feel like you're in vacationland from the comfort of your very own home without spending too much.
Painting party: Turn your living room into an artist's studio and knock some of those must-try projects off your (ever-growing) to-do list.
Makeover party: Invite your girlfriends over for a beauty workshop of sorts, and make a night of it. With help from YouTube tutorials and your friends, you'll go from novice to expert in five minutes or less at hardly any cost.
Karaoke at home: Karaoke is one of those activities that most people enjoy but don't get the chance to do very often. Throw a karaoke party at home by downloading Karaoke Anywhere, which works on both iPhone and Android and features more 50,000 karaoke songs. All you have to do is plug your phone into your TV. Plus, it lets you record and share with other people.
Wine tastings: Wine tasting has become a big trend, but you don't need to plan a trip to Napa or the South of France to join in on the fun. Instead, try hosting a wine-tasting party in your own home. When you invite your friends, ask them to bring a bottle to contribute. You'll cut costs and not have to worry that you'll run out of drinks.
Adult sleepover: Slumber parties were a form of entertainment for us back in the day. Not only was it a way to pass a Friday or Saturday night, but it was also a way to bond with our friends. As we get older, the venues we meet our friends in don't give us the same type of quality time a sleepover gives us; bars are way too noisy, and everyone can hear your conversations at a restaurant. Do something different this weekend, and invite your friends to your home for a nostalgic sleepover.
Sewing party: Throw a sewing party with your girlfriends, and use it as an opportunity to mend or alter clothing you've been meaning to deal with.
Book club: Starting a book club may be for you if you find yourself constantly gushing over books with your friends or having heated debates on which character is more swoon-worthy. Getting a bunch of like-minded bookworms together for a book club is a fun and frugal social activity that will enrich your minds and friendships.