Calculate Savings of Biking to Work
Calculate the Money You'd Save Biking to Work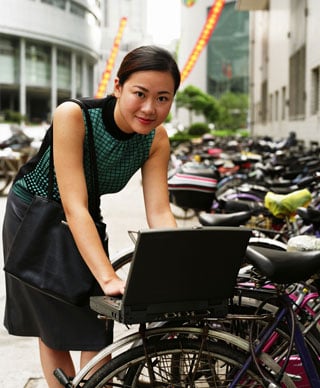 The merry month of May is all about tooling around on two wheels for me — between the Tour of California and National Bike Month, I'm in cyclist heaven.
Biking burns calories, decreases your carbon footprint, and can help your wallet. Commuting by bike can save you dough — no money for gas, tolls, or parking. In fact, the personal finance magazine Kiplinger's has created a bike commuter calculator to help put a monetary value on bike commuting. Just enter your mileage, parking expenses, and tolls to learn how much money cycling will save you daily.
Pretty cool to save money and burn calories while heading to the office — did you bike to work this week?