Charlaine Harris Interview
In Her Shoes: Charlaine Harris, Vampire Author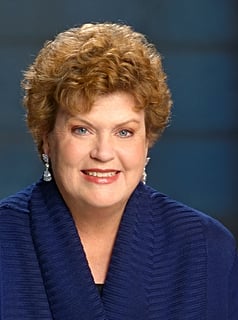 Through the pages of books written by bestselling author Charlaine Harris, readers enter a fantasy world — one filled with sexy vampires, endearing shape-shifters, and incredibly gorgeous fairies. You might be more familiar with the HBO show True Blood, which was inspired by Charlaine's Southern Vampire series. I know that many of you aspire to be writers, so read on to find out what it's like to walk in her shoes!
SavvySugar: What's your typical day like?
Charlaine Harris: I hardly have a daily routine any more because of the increased demands on my time. However, on an ideal day I'm in my office by eight. I write six pages, finishing by early afternoon, and then I deal with other matters until three thirty or four o'clock, when I read for a while before starting supper.
SS: How did it all start?
CH: I was writing my first book while I was taking a writing course at the University of Missouri St. Louis, the only year I lived in St. Louis. The teacher of the class was Shannon Ravenel, later top editor at Algonquin Press. Then, she had just quit work at Houghton Mifflin. She liked what I wrote for the class well enough to recommend me to an editor there. My career would not have supported me at all until the past 10 years; very fortunately, my husband was delighted to stake me until I began earning. I realize this is a luxury and that I was most fortunate.
SS: How do you know that your idea for a plot is a story that you can really get into?
CH: That's where experience and talent come in. You have to ask yourself a lot of questions while you're plotting your book. Is the book you plan going to take you to the point you wanted to reach? How many plot threads are you going to tie off in this book? How many will you leave open? I usually start with a key scene (from any point in the book) and build the narrative forward or backward from there.
To find out what motivates Charlaine Harris, read on!
SS: What motivates you and where do you get your inspiration from?
CH: I am motivated by a looming contract and the desire to get paid. Inspiration is a nebulous word; I write because I have ideas, and I have ideas because I'm a writer. I have to hope that people will want to share the story I want to tell.
SS: What kind of research do you do before writing?
CH: Sometimes I don't know what I need to research until I'm deep into the book. I've used Men, Women, and Rape by Susan Brownmiller and Gavin de Becker's The Gift of Fear. I often ask questions of individuals who are in the occupations of characters in the books, and that will not only give me a factual basis for my writing but will often spark new ideas. If you're writing about a witch, it's helpful to talk to a witch. If you're talking about opaque glass in building, it's good to track down an architect. People love to talk about what they do.
SS: Can anyone be a writer? What does it take?
CH: No, very few people are suited to be writers. You have to have talent. That talent can be developed in a number of ways, but you have to have it to start with. And you have to be able to work by yourself all day long. I'm always surprised by what a huge stumbling block that is for lots of people. You have to be self-disciplined. And you have to realize that writing is hard work. Yes, some days are wonderful; but it's like any other job in that not every day is going to be a great, or even good, day.
SS: Would you want to live in Sookie's world?
CH: No, I wouldn't. I like my own world. Hers is full of danger.
SS: Can you share something about Sookie that people don't know?
CH: Gosh, I can't think of anything. She's pretty much an open book. She always shaves her right leg before her left leg.
SS: Would you like to talk about your next book?
CH: I hope that readers who have followed me through the previous Sookie books will enjoy Dead Reckoning. I worked really hard on it, and I'm always nervous when a new book hits the shelves.
All of us have a dream job we're secretly harboring. Catch up with all the careers we've featured on In Her Shoes!

Photo courtesy of Sigrid Estrada