If you're wondering what to give your cat lady/man friend, you're in luck; there are plenty of purrfect options for you to pick from.
1. A wall print with incredibly wise words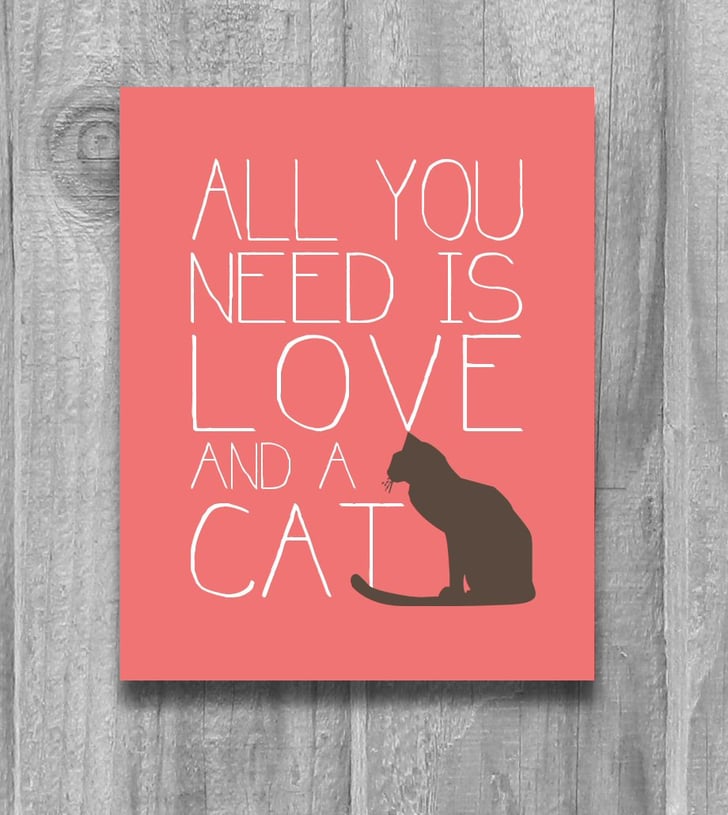 This wall print ($13 for 5x7) sums it all up.
2. Heck yeah — it's purrty time.

This tee ($15) will make you want to purrty all night!
3. Cat felt bookmarks

Kitty bookmarks ($6) will make your book all the more enjoyable.
4. In-your-face cat rings

Show off your cat lady status loud and proud with these eerily real-looking cat rings ($15).
5. Subtle cat rings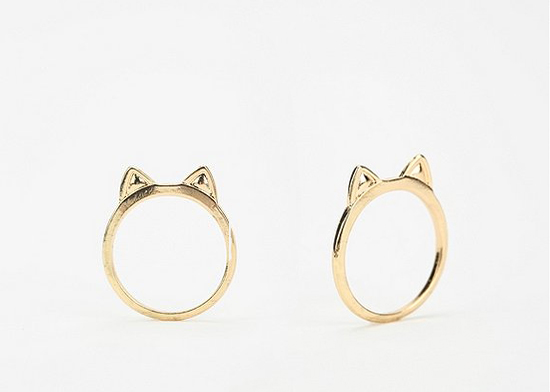 If you're not ready for the big leagues — the in-your-face cat ring — then tone down your inner cat lady with this subtle gold ring ($10).
Read on for more.
6. Nine lives decal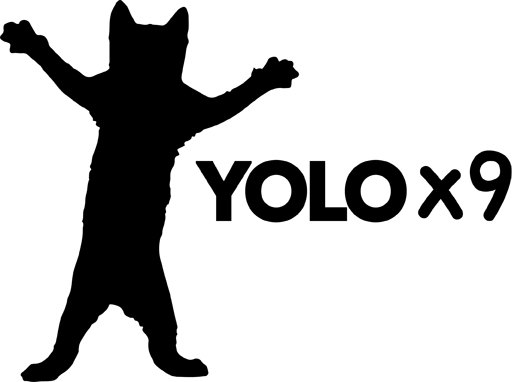 You know why it's cool to be a cat? Because they get to YOLO nine times! Stick this decal ($4) on your laptop.
7. Paper hats for cats

Your cat will hate you for this paper hats book ($10), but what's new?
8. Cat flask

Real cat men sip from kitty flasks ($18).
9. Cat Ties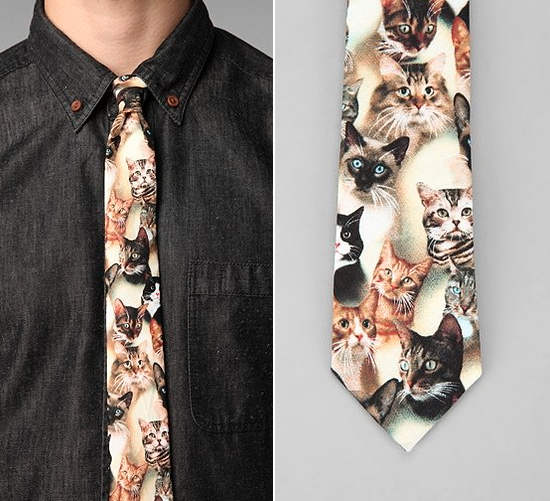 And real cat men wear cat ties ($17, originally $24), too.
10. Cat knee-high socks

You only wish you could have these cool knee-high socks ($14).
11. Mountain cat t-shirt

The best mountain is a mountain of cats, as evidenced by this lovely t-shirt ($24).
12. Fat cat phone case

Who doesn't want a fat cat phone case ($18)?
13. Grumpy cat plush toy

You'd only wish you could wake up every day next to this grumpy cat plush toy ($24).
14. The coolest laser toy

This laser toy ($12) puts all other lasers to shame.